There were flower-carpets and fresh rosebuds,
The wind fanned the lamps of the roses,
The violet braided her locks,
The buds tied a knot in the heart.
– Emperor Jahangir (1569-1627)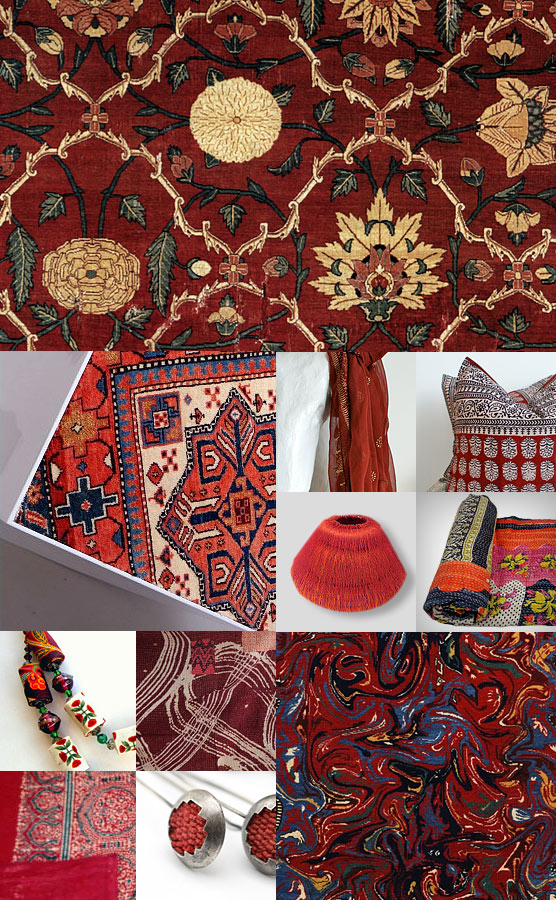 Conversation and #6 by Faig Ahmed
Handmade items to buy: Scarf and Pillows by Zaipur; Fiber Sculpture by Karen Meninno; Kantha Quilt by Federal Exports; Necklace by Gilgulim; Kantha Quilt by Indian Home Textiles; Bedsheet by Jaisalmer Handloom; Earrings by Ada Rosman
900 knots per square inch on a silk foundation allows you to paint with thread. Weavers of Indian pashmina carpets could create a wide range of colors with tight knots of different colors, or juxtapose shades of the same color to create the effect of shading. The elaborate lattice and blossom patterns realized gardens of fantastical lushness, dense bouquets of the most luxurious fabric made in northern India.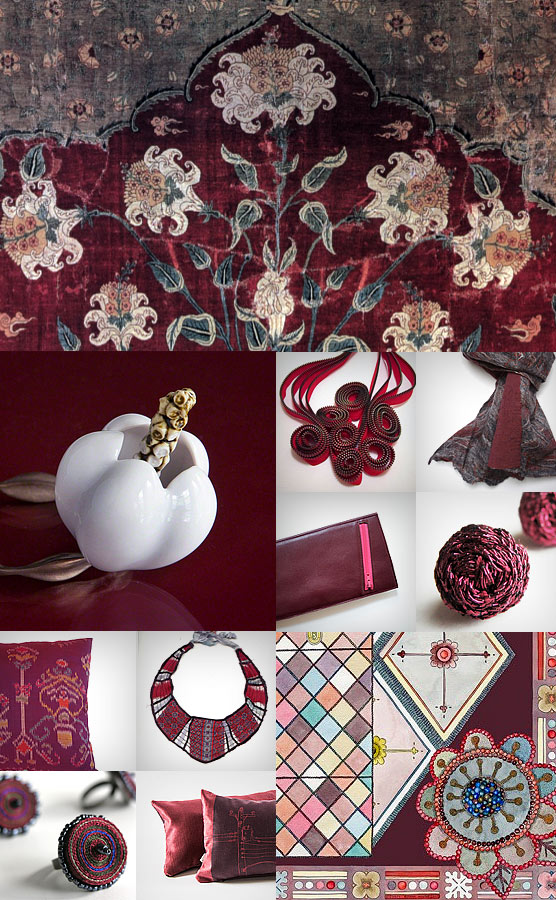 Scent holder by David Wiseman; Scarf by Swash
Handmade items to buy: Necklace by Catrinel; Scarf by Atelier Florine; Wallet Organizer by Lola Falk Designs; Earrings by Ashdel; Pillow by Ginette Pearson; Necklace by Julia Donaldson; Ring by Audra Zili; Cushion by Foutu Tissu
Cross cultural pollination was woven into the fibers of these blossoms. They date back to the mid 17th century, right around the time when European trading companies were starting to establish their presence in the Asian spice and textile market. If the carpets look like tapestries, that's because the weavers probably saw some examples from a merchant or Jesuit. In one of the carpets, there's a little Chinese-style cloud, suggesting that Indian textile art used ideas from East and West – a true crossroads of design.