Left home at ten
turned from the world
here I am in my dotage
a layman once again;
A black bat of a man
(it makes me smile myself)
but still the old tea seller
I always was.
– Baisao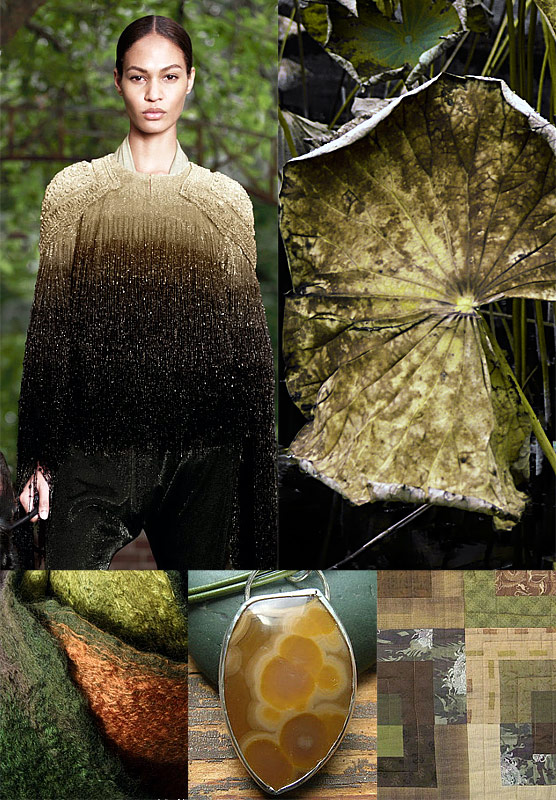 • Fine strands of beads and long leather fringe cascaded in chocolate brown and ebony at Givenchy's Fall 2012 Couture Collection.
• We visited the Brooklyn Botanical Gardens, where the lotus pond hosts lotus leaves in various states of decay. Some are as withered as ancient parchment, scattered with fresh raindrops.
• Jo's Forest Hues Scarf captures the green and rusty orange shades of autumn in felted silk.
• Kristin's Surface of the Sun Necklace suspends a honey-colored Laguna agate stone from an olive green leather cord.
• Michelle's Quilt combines Japanese fabrics in shades of olive green, brown, and beige.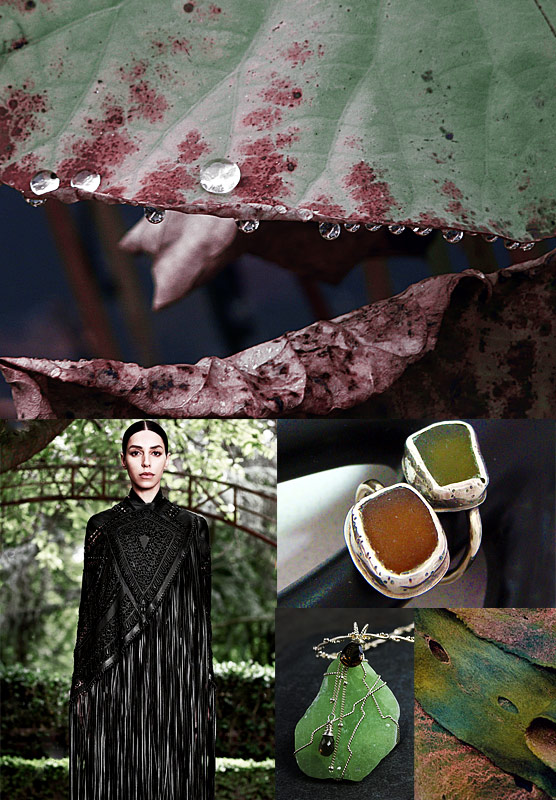 • Sandy's Beach Glass Ring frames pieces of beach glass, collected on the shores of Victoria, BC, in sterling silver.
• Annick's Smokey Quartz Necklace drapes pieces of deep brown quartz over a slice of natural prehnite.
• Zydre's Cobweb Scarf blends shades of green and brown that reflect the first touches of autumn on leaves.