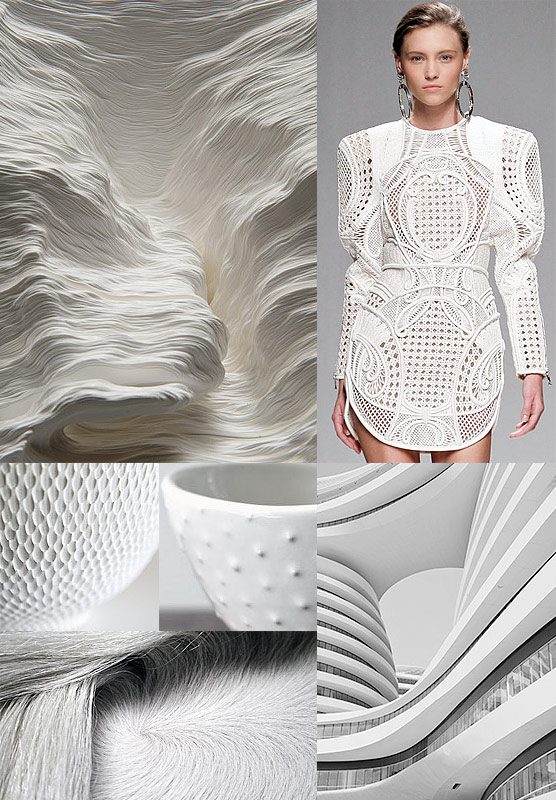 • Noriko Ambe's Linear-Cuttings Action Project creates a topography of cutting paper. Ambe stacks single sheets into landscapes that document a slow and deliberate process which has no directions or final destinations. Layer by layer, the parts accumulate into tributes to the imprecise, trembling hand.
• The Balmain Spring 2013 Collection took inspiration from the black-and-white tiles and wicker chairs found in Cuba for woven white-on-white dresses.
• Zaha Hadid's new Galaxy complex in Beijing resembles a futuristic space station and yet has an organic and unpredictable shape that invites movement.
• Leili's Dapple Divot Bowl has an intricately carved surface that looks like rippling water.
• Joanna's Fruit Bowl has white-on-white textured polkadots and a gently curving rim.
• Michelle Twohig's photograph of a Horse's Mane zooms in on the fine white hairs creating a whirling pattern on its neck.