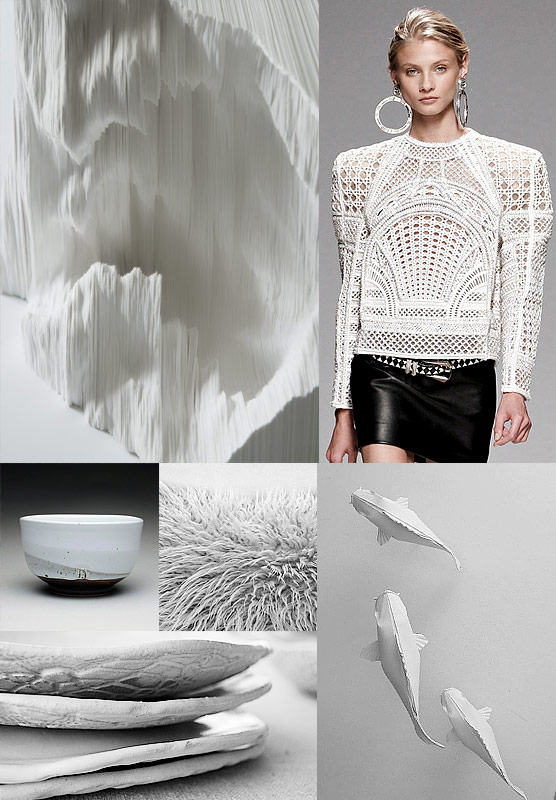 • Noriko Ambe's Piece of Flat Globe is neither flat nor round. Thousands of sheets of paper, cut by hand, create cliffs that look like they've been forming for centuries.
• The Balmain Spring 2013 Collection turned basket weaving and white lace into couture.
• Ray's Chawan Tea Bowl builds up subtle layers of glazes, from dark brown to pearly white.
• Svetlana's Pillow Case is made of off-white faux fur.
• Christiane's Dessert Plates have unique lace imprints on the bottom that look like starfish.
• Sipho's White Koi are folded from single sheets of paper and come with a hanging mechanism that floats them in mid-air.