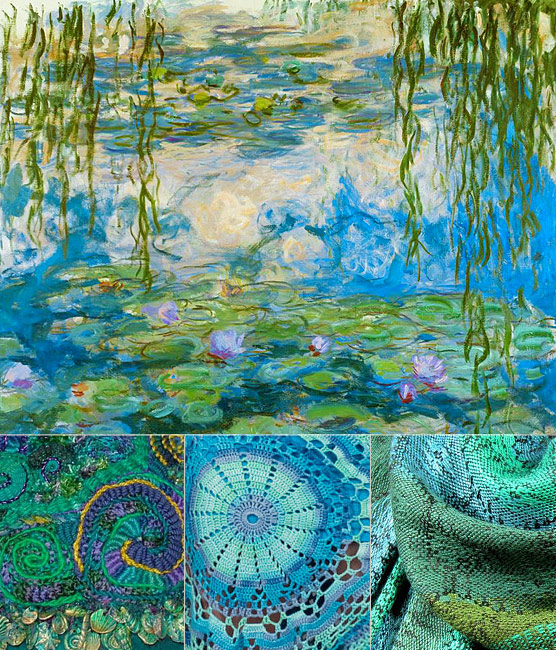 • For me, a landscape does not exist in its own right, since its appearance changes at every moment; but the surrounding atmosphere brings it to life – the light and the air which vary continually. For me, it is only the surrounding atmosphere which gives subjects their true value. Claude Monet
• Renate's Freeform Crochet Handbag was inspired by the deep waters of the Sunshine coast in Australia.
• Lecrochet's Cyan Crochet Dress looks more like the cross-section of a mineral than intricate knit ware.
• Lynn's Silky Blue Green Scarf is handwoven with a lustrous finish that mimics rippling water hit by the sun.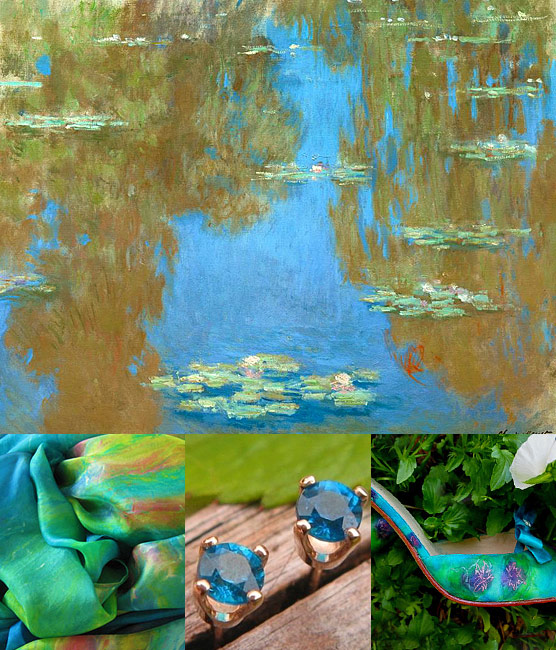 • Nancy Heikkila's Monet Scarf draws from the artist's landscape paintings.
• Jessi's Stud Earrings feature a vivid blue apatite set in yellow gold.
• Laura's Italian Made Custom Shoes are hand painted in shades of turquoise, teal and green.