I first came across Jacques Henri Lartigue in Muse Magazine, the one with Kokopelli dancing in the margins, when I was around ten. There were his siblings — lined up in funny masks; pretending to be acrobats; organizing auto races with crates on wheels; waging naval combat in the pond-turned-pool near their chateau. My favorite was his borther Zissou  floating in a tire-boat of his own invention wearing a suit, sunglasses, and moustache. The article mentioned that Lartigue picked up a camera at the age of seven in 1903 and didn't stop for the next eighty years, and I thought — I better get started.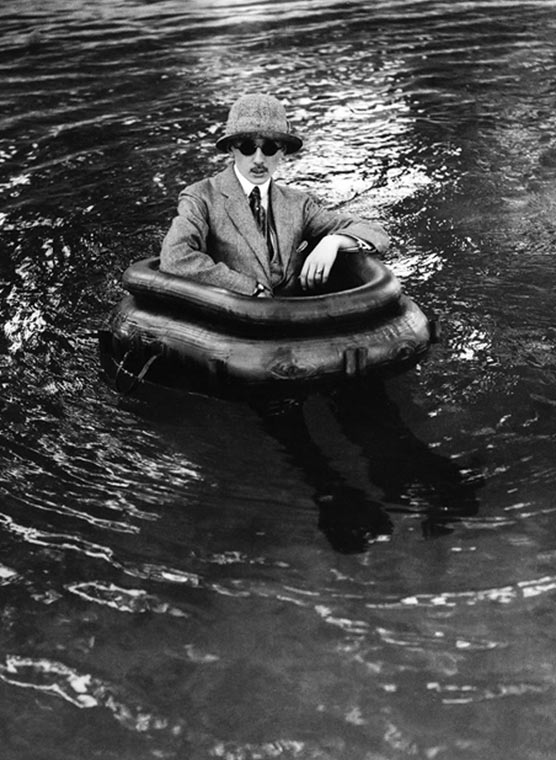 Jacques Henri Lartigue, Zissou in his tire boat, 1911
One thing I could never repeat was his diligent diary keeping. Every day he would make little sketches of what he had photographed (in case they didn't come out right) and wrote at the top the initials B., T.B., or T.T.B. (Beau, Tres, Beau, or Tres Tres Beau). It was always a good day, except when his camera broke.
More recently, I got his book — Diary of a Century — with photographs and excerpts from his diary. I never get tired of flipping through pages of fashionable women strolling down the Avenue des Acacias with their plumed hats and little dogs. They really do resemble elusive birds from a different age, but, as Lartigue writes:
"Happiness is not an elusive bird, perched high near the ceiling, which, with the help of more or less complicated ladders, you have to work to catch. Happiness is an element, which, like air, is everywhere. Provided you don't run after it too hard and too long, you'll find it's right there, within reach, all the time…waiting for you to take it."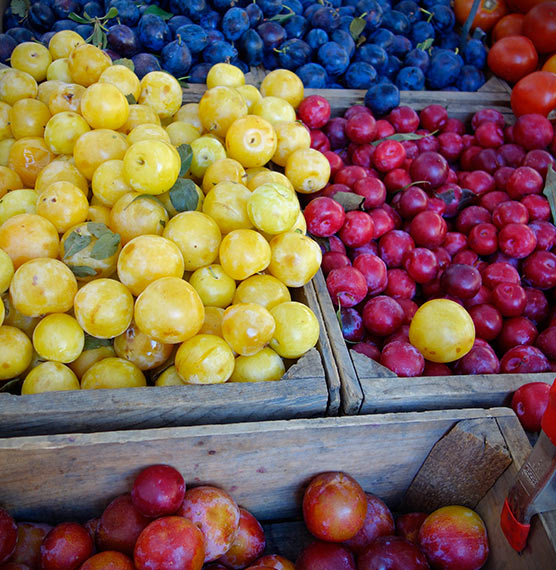 Yesterday I was making a plum cake, which I'm not particularly fond of — I'd rather eat the plums fresh. I had a few left over so I made a little pot of jam, which, again, I'm not wild about. But there's plenty of plums in late August and I didn't want any to go to waste. Later that evening, I stumbled on a documentary about Lartigue with footage of him comparing photography to making jam. He says he's a cook who prefers to eat fresh fruit but makes jam because he hates for it to go to waste.
His enthusiasm is not nostalgic or sentimental. He doesn't look through his albums or read his journals to reminisce. Just the process of taking the picture satisfies, for a moment, the obsession to catch time as it passes.
Now it's time for some tea and fresh plums. Or the jam (if only I had a madeleine!). Either way they'll be très très bien.