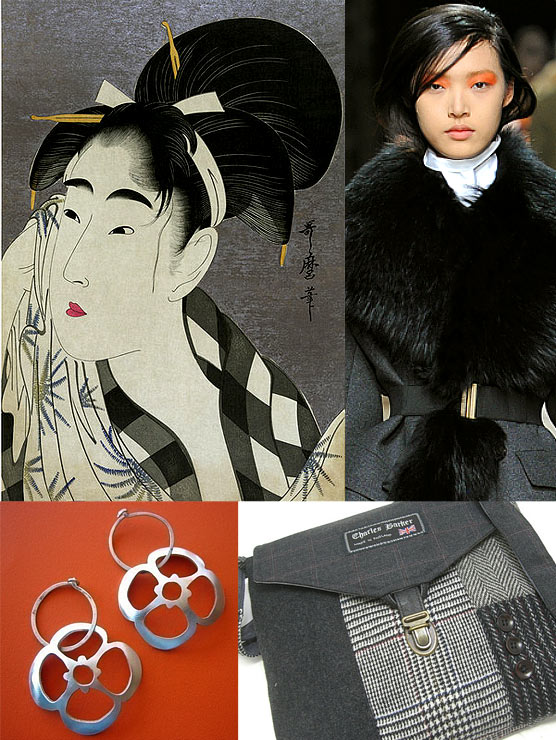 • Kitagawa Utamaro's entire body of prints consists of portraits of women who were part of the mysterious floating world. He played with different perspectives, depicting reflections and close-ups from an intimate vantage point. He captured the glamour of women doing rather mundane things like wiping off sweat and putting on makeup, both pictured here. Unlike other print artists at the time, Utamaro was interested in differentiating faces and reflecting the psychology of his subjects.
• Dries van Noten's Fall 2012 collection adapts Japanese, Chinese, and Korean prints, photographed at the Victoria & Albert Museum, to a modern, menswear-inspired silhouette.
• Ceeb Wassermann's Lotus Earrings were inspired by floral patterns on Japanese kimonos.
• Terry Lischka's Recycled Purse is made from parts of men's suit coats.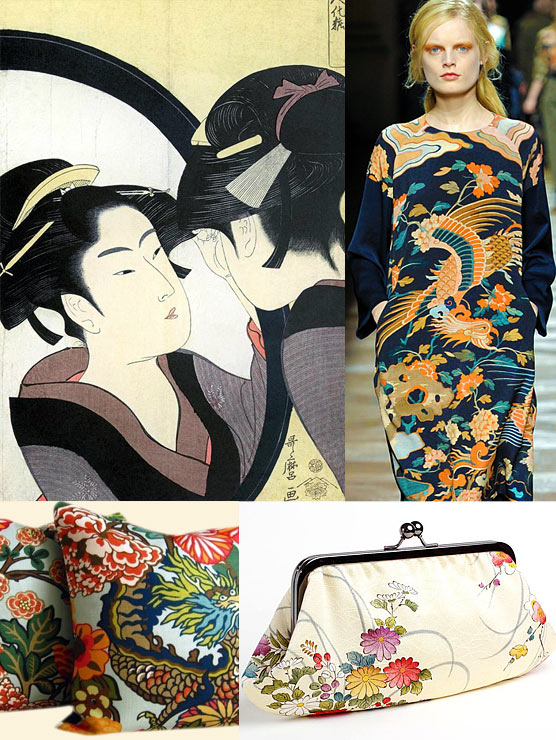 • Willa Skye's Chiang Mai Dragon Pillows make a bold statement with authentic Schumacher fabric, a pattern derived from a 1920s Art Deco print.
• Rym's Lali Clutch is hand made from vintage kimono silk and lined with satin.