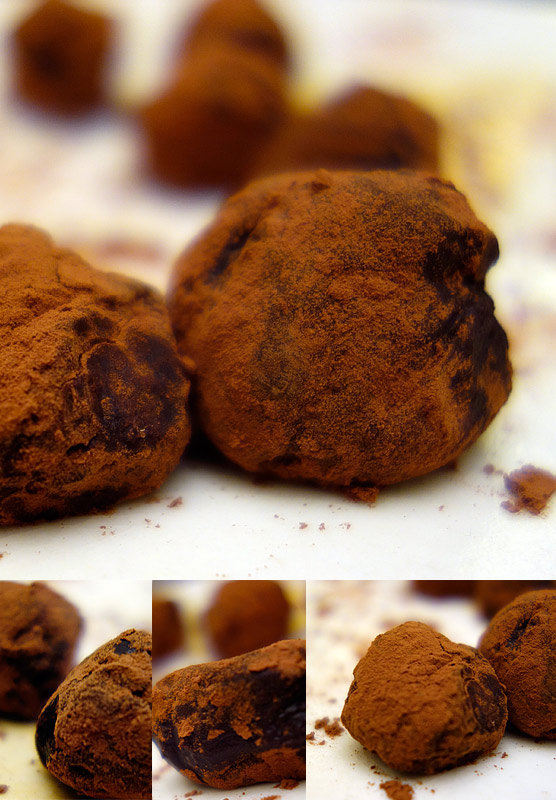 If you are an incurable chocoholic and tea drinker like us, try making these tea-infused truffles. They are very easy to make and require few ingredients. The tea flavor works well with the orange, but you can experiment with any combination of flavors. We tried cardamom and orange which was delicious as well. For future batches, we want to try flavoring the truffles with green tea and rolling them in matcha powder.
• Bring 1/2 cup of heavy cream to a simmer and turn off.
• Add the zest of 1 small orange and about 3 tablespoons of your favorite flavored black tea. (We used this Sagittarius blend.) After this sits for 30 minutes, bring it back to a simmer and pass through a strainer.
• Add the hot, infused cream to about 1 cup of bittersweet chocolate, chopped fine. Whisk this mixture until smooth. You can add less cream, but then you will have to melt the chocolate in a bowl over boiling water.
• Put this in the fridge for about 30 minutes to an hour, until the chocolate is hard enough to scoop out with a spoon and roll into balls.
• After forming each ball, roll it in some unsweetened cocoa powder. Set these in the fridge overnight. You will end up with 10-20 truffles, depending on the size of each one.