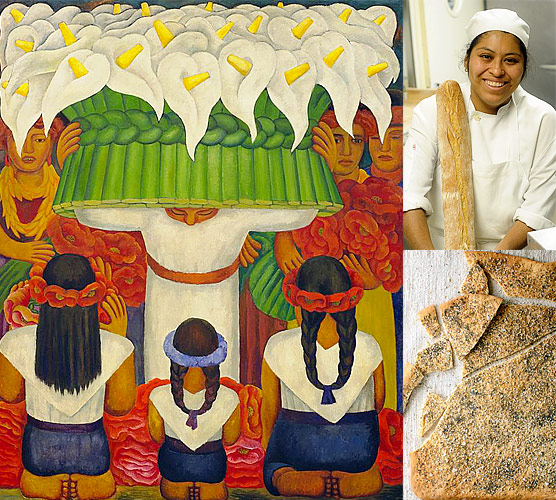 • Diego Rivera, Flower Festival: Feast of Santa Anita, 1931
• Hot Bread Kitchen
Diego Rivera was a painter of the people. He infused his revolutionary beliefs into murals depicting stylized scenes from Mexican history and folk culture. Unlike Pop artist Andy Warhol, who transformed the Campbell's soup can into a work of art, Rivera was committed to making art about the public and displayed for the public. More than seventy years later, his work found its way into the Museum of Modern Art, which charges $25 for one admissions ticket. The people he tried to reach would never be able to see his work today. That leaves us with colorful paintings that seem a little too bold for a tight gallery space. Read more about the irony in this article by Hamid Dabashi.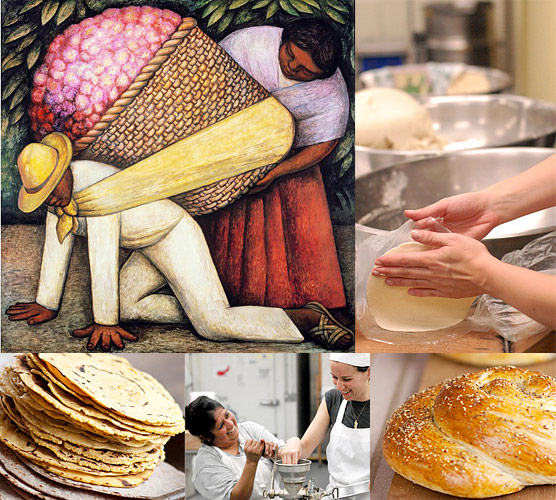 • Diego Rivera, The Flower Carrier, 1935
• Hot Bread Kitchen
If you haven't tried the bread from Hot Bread Kitchen and you live in New York, rush to you nearest Greenmarket before the tortillas sell out. HBK is not your typical bakery. Their programs help foreign-born and low-income women find a place in the food industry. The breads include tortillas, lavash, nan-e barbari, and m'smen. If you don't know what all of those taste like, it's time you found out. Skip the multigrain loaf and try these multi-ethnic breads. If you don't live in New York but still want to sample these breads, you can order a gift box full of their best products.