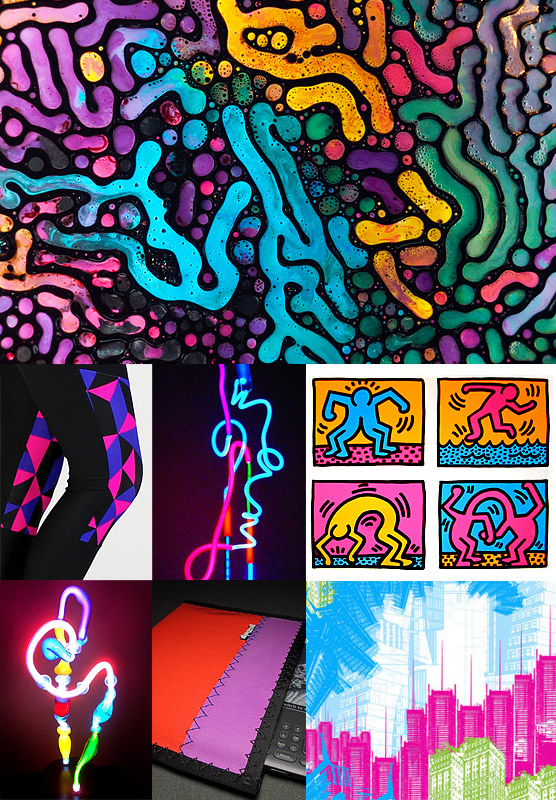 • Rarely, if ever, does Pop Art find its equivalent in the natural world. But Keith Haring's style bears striking resemblance to ferrofluid that's been stained with watercolors and placed under a magnetic field. Fabian Oefner's series Millefiori explores the psychedelic possibilities of ferrofluid under such circumstances, capturing wiggling black outlines that could be slightly looser versions of Haring's Pop Shop Squad.
• These Leggings by PopRockThreads electrify plain black ones with geometric panels of a blue and violet.
• Kevin's Light Sculpture looks like a mad laboratory with glass tubing illuminated in neon colors.
• Bill's Neon Sculpture photograph is an abstract doodle of light.
• This Sleeve by RAGGEDedge Gear protects your e-reader or tablet with a fleece lining and colorful exterior.
• Tess' New York City Love prints pay tribute to the electric atmosphere of New York with vibrating buildings and coloring reminiscent of Andy Warhol's work.