why we love The Spartan Table — an Etsy shop that sells olive oil, herbs, and other essentials — and a recipe for the perfect salmon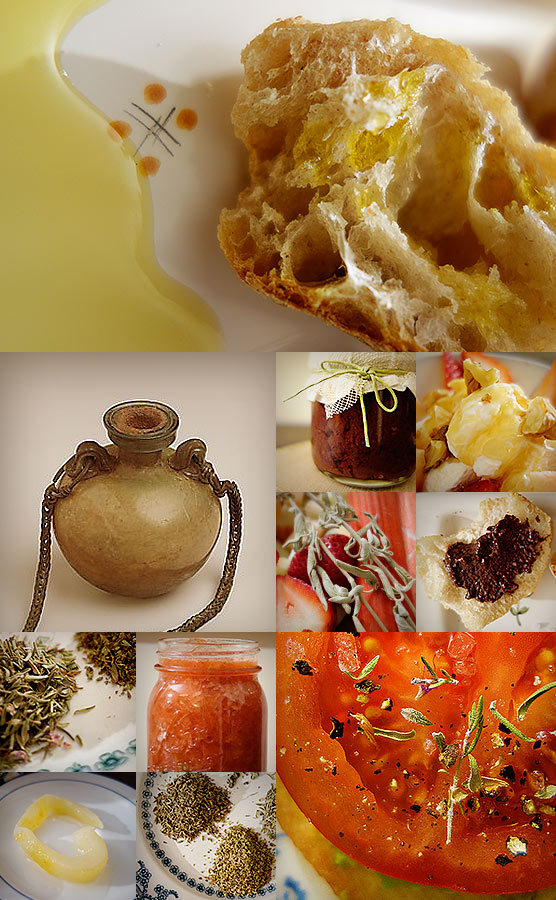 A few snapshots of how we use our Greek goodies. Olive paste and oil dipped in bread; wild thyme and sea salt on tomato; wild sage added to strawberry rhubarb jam; a piece of chilled bergamot with tea; and the blue-green bottle we use to store the oil (in our dreams)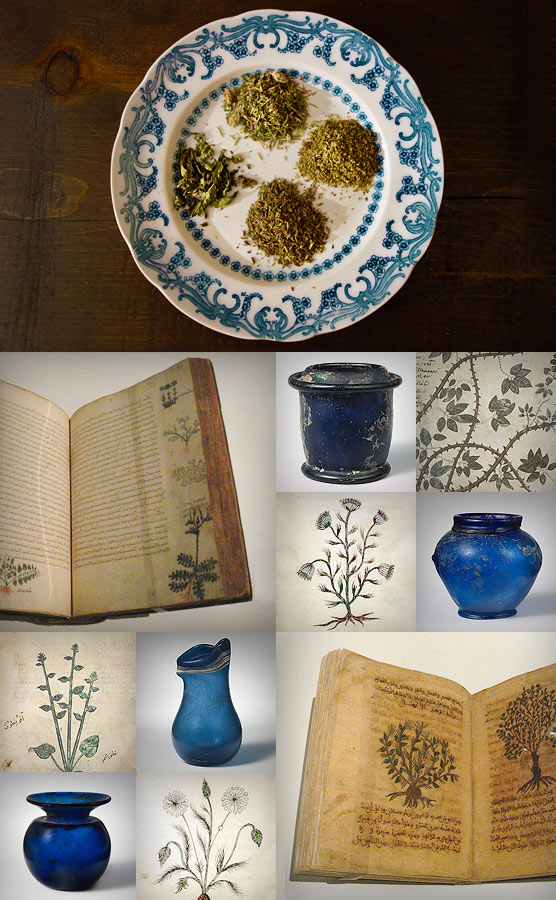 A selection of herbs on our vintage Swedish plate paired with a selection of glass jars we wish were in our cabinet and required reading for herb enthusiasts from the original herb enthusiast, Dioscorides, who mingled medicine, botany, and magic
Myth, they say, is all there is left of the Greek gods. But what about the olive trees and wild herbs that still grow on Spartan ground? Are they not traces of the ancient feasts laid out for hungry deities?
Every couple of weeks we receive a package covered in Greek stamps and an address that speaks of myth. Thyme, oregano, sage, savory, and mint mingle inside, and even before we open it, the scent of Sparta escapes from the cardboard crevices.
Our long-distance love affair with Sparta began with olive oil. Just a few drops infuses a crusty piece of bread or crisp salad with a lemony, light flavor. It's a delicate one but always comes out as the top note.
The dried herbs — harvested by hand from the dry, mountainous valleys of Sparta — are not the dusty powders you buy at the supermarket. For us, not a day goes by without a pinch of savory, thyme, or oregano — cooked in stews, sprinkled on a juicy tomato, whisked into a salad dressing — and making most meals starts with the question: what herb would work well in this?
Even salt transforms in the harsh summer sun of the Peloponnese coast. Thick, irregular crystals hand-picked from the rocks of Mani taste like the sea that formed them.
Olive oil, sea salt, and dried herbs — a simple, but ambrosial combination. Which brings us back, in a way, to the Gods.
And now for how to cook the perfect fillet of salmon. Cut slits in the skin with a sharp knife and stuff them with a blend of sea salt, lemon zest, and thyme or savory. Hot pan, minimal amount of neutral oil. Skin down on medium heat until it's crispy, then flip over, and turn off the heat. Let the fish sit in the pan and when you can't hear it crackling you know it's done.