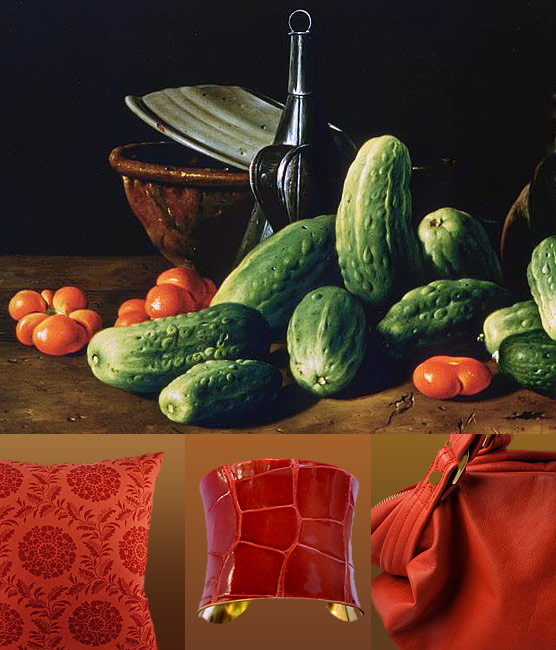 • No one has examined fruit, vegetables, and tableware more closely than Luis Meléndez. His Cucumbers and Tomatoes (1772) records the texture of the produce and rough wood table with almost clinical precision. The arrangement appears incidental, as if the painter caught this moment just before someone was making a salad. Meléndez gives simple objects the utmost care. The regal quality of his still lifes stems from his ambition to become a court painter. Although he didn't get that job, the prince who later became King Charles IV of Spain commissioned Meléndez to paint a series of still lifes for his private museum, the New Cabinet of Natural History.
• Jeff LiaBraaten's Tomato Red Pillow creates a bold statement on finely printed cotton.
• Karen and Gina's Cuff Bracelet has a sleek, red finish with a gold lining.
• Kelly Reid's Satchel looks incredibly luscious in tomato red leather.