Pure chance made us neighbors
when I moved my shop here
you dropped by, sat by the stove,
brought me a splendid verse;
I sell flowers, I sell the moon
but no one comes to buy them
the pure breeze at the sixth cup
isn't reckoned in worldly coin.
– Baisao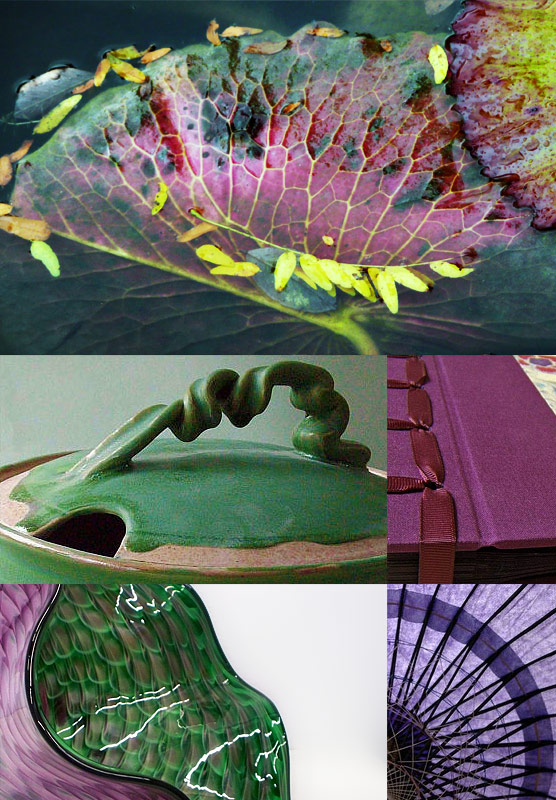 • A lotus leaf submerged in the BBG pond turns shades of purple and green.
• Larry's Tureen has a jade-green glaze and handle that looks like a twisting vine.
• Bernice's Photo Album is sown in formal Japanese style using a rich purple ribbon.
• Stan's Glass Bowl is hand blown into a fluted flower with a marbled purple and green pattern.
• Takekasa's Parasol is made of bamboo spokes and light purple paper with a floral trim.