They don't make signs like they used to. So here's to the quirky aesthetic of vintage Americana.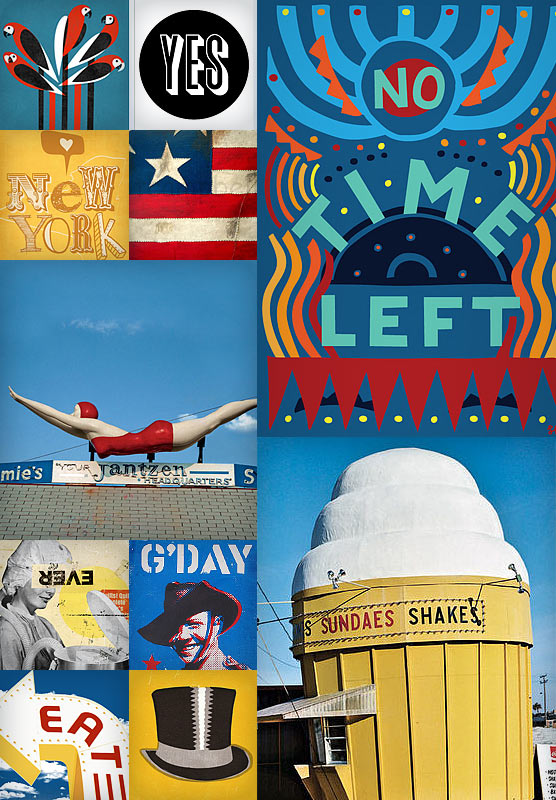 • Saskia Pomeroy's No Time Left is the child of vintage circus posters and Matisse's paper cut-outs.
• John Margolies' Photographs from Roadside America documents the billboards, neon lights, and other oddities attracting your attention as you drive across the country. He captures a charming kitschiness that's often lost in slick, big-city advertising.
• Lo Cole's Prattle of Parrots extends their graphic plumage into red and black stripes.
• Yumalum's Yes fixes your doubts with retro typography.
• Susana's New York Print superimposes an eclectic combination of lettering over a map of the state.
• Tim Campbell's Torn Flag print focuses on the stitching and smudging of the stars and stripes.
• Kareem Rizk's Hair Dryer is a digital collage of a vintage salon treatment layered with found papers and textures.
• Neil Edwards' G'Day is a screen print with a Warhol-esque cowboy available in four different colors.
• Jenny's Eat Print depicts a vintage diner sign against a blue sky.
• James Brown's Top Hat is classic London attire printed in his studio in East London.