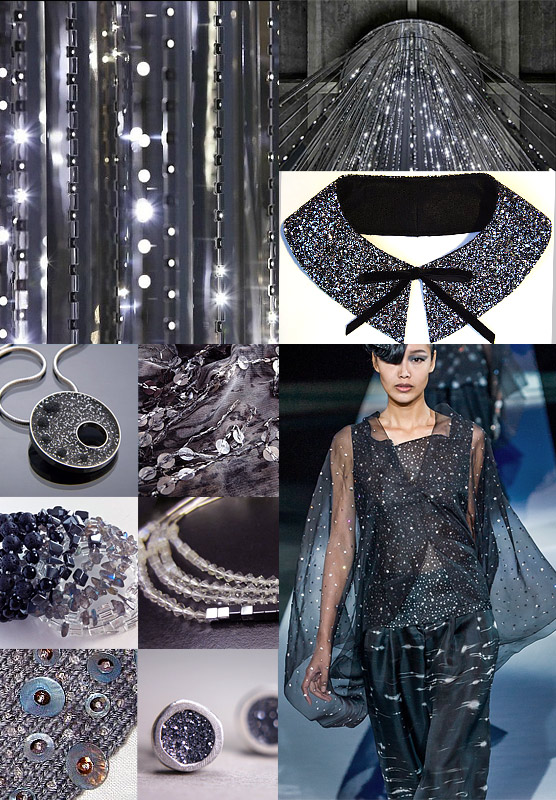 • Part crystal chandelier, part Star Trek transporter, Leo Villareal's Volume installation suspends LED nodes on a waterfall of stainless steel, moving through patterns predetermined by software code.
• Giorgio Armani's Spring 2013 Collection layered transparent, embellished chiffon to resemble shimmering water at midnight.
• Andrea's Glitter Collar will add glamour to even the most dull of blouses.
• Bobbi's Necklace frames black dots in a circle of sparkling grey resin.
• Kambriel's Scarf is a stormy combination of sequins and shades of grey.
• Lea's Bracelet transitions from clear glass to black lava stone in a rich variety of textures and materials.
• Sharona's Lariat Necklace brings together four strands of sterling silver, crystals, grey labradorite, and hematite.
• Christyl's Fingerless Gloves embellish a grey knit with buttons, sequins, crystals, and glass beads.
• Sara's Earrings add some subtle sparkle to silver studs.