All miso is not created equal. In the foothills of the Berkshire Mountains in Massachusetts, South River Farm makes the best miso available anywhere.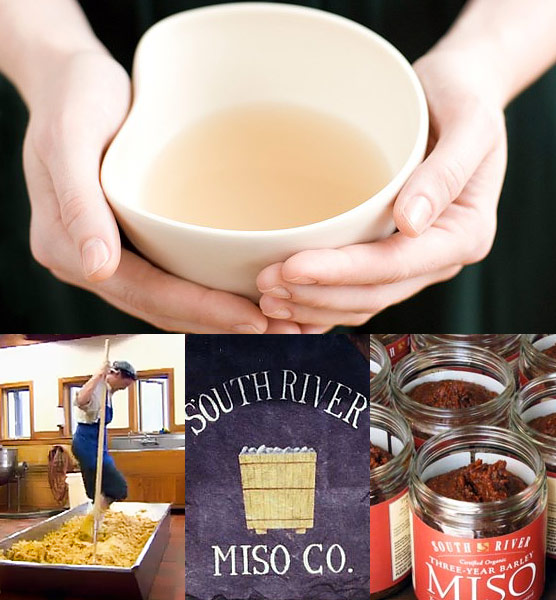 • Folded Miso Bowl by Pigeon Toe Ceramics
• South River Miso and their Three-Year Barley Miso
The family owned operation makes miso according to the Japanese farmhouse tradition. They cook the beans slowly in a wood-fire oven, and crush the beans under foot instead of using a machine. Treading on the beans leaves some of them intact, which adds to the complexity of flavor and makes their miso so superior.
Once you taste South River miso, you will never want another brand of miso again. We were hooked after the first spoonful and have been making miso soup with their miso every single day, without exception, for many years. Our version is simple:
• Cooked beans from Purcell Mountain Farms
• Small cubes of tofu from The Bridge Tofu
• Freshly grated ginger
• Three-Year Barley Miso
Please watch Christian Elwell, the co-founder of South River Miso Company, talk about his work and demonstrate the process of making miso. It will give you a whole new appreciation of how much effort and care goes into making such high-quality artisanal product.