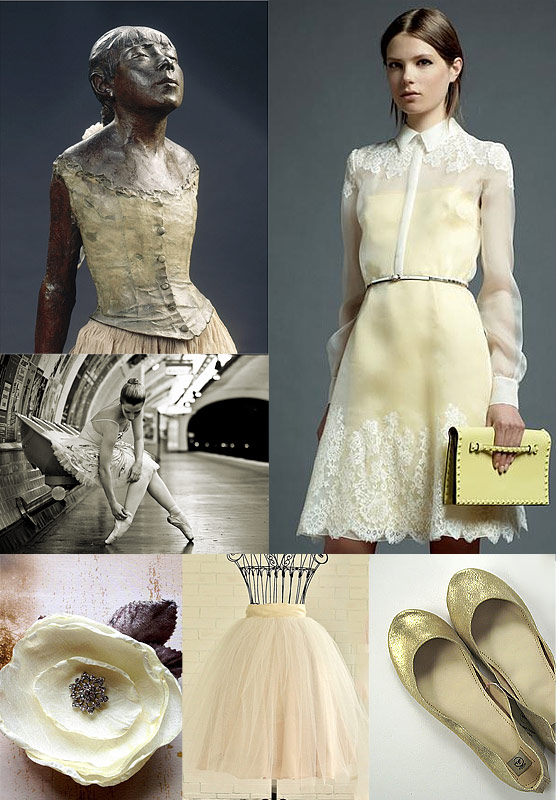 • When Degas debuted his Small Dancer Aged Fourteen at the Impressionist Exhibition of 1881, the sculpture caused a small scandal. Critics were appalled by the exactitude of her expression. She looks self-absorbed and does not invite or inspire the viewer's attention. Degas had bought the tutu and attached it to the bronze sculpture, thereby putting an industrially produced object onto a material associated with high art and monumental tributes to generals. She is too real, too close to what a dancer in deep concentration looks like. We don't get a performance. Paradoxically, critics accused her of not being human, but Degas continued to depict dancers and entertainers in their most human moments.
• Valentino's Resort 2013 Collection combined delicate lace and delicious pastels, like this bananas-and-cream yellow.
• Sarah's Hair Clip has ivory petals, velvet leaves, and a crystal snowflake at the center.
• Mirela's Champagne Gold Tutu is made from of layers of champagne tulle and finished with a pale yellow sash.
• Eleonora's Gold Flats are hand-made from soft, Italian leather and shimmer ever so slightly.