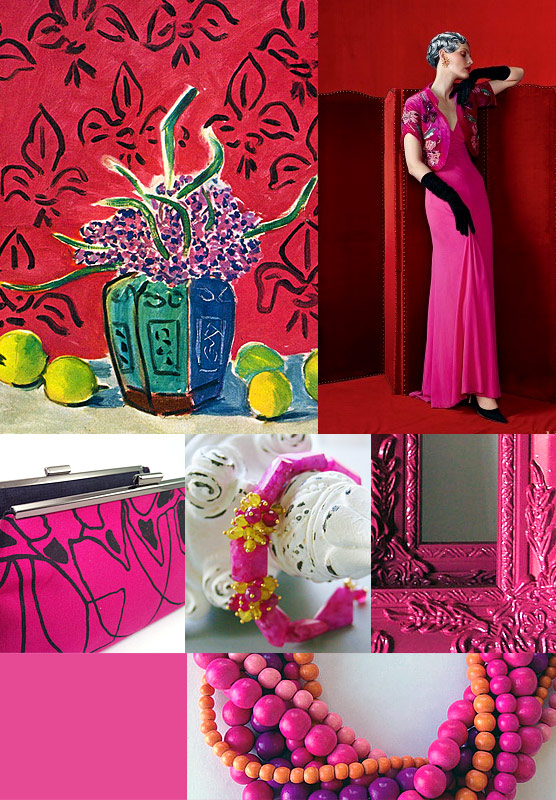 • Elsa Schiaparelli is famous for her shade of shocking pink. She developed the shade from an initial interest in a Cartier diamond, which she described as "bright, impossible, impudent, becoming, life-giving, like all the light and the birds and the fish in the world but together, a colour of China and Peru but not of the West – a shocking colour, pure and undiluted."
• Still Life with Lemons is not a still life at all. The pink background and loose, fleur-de-lis pattern overwhelm the vase and lemons. Matisse flattens foreground and background so that the painting is all about color and pattern.
• Julie Lange's Clutch has an original, abstract pattern screen printed on hot pink fabric.
• Rhonda Michaels' Bracelet combines hot pink moonstone with magenta and chartreuse accents.
• Heartsncrafts gives new life to these Frames with a coat of fuschia.