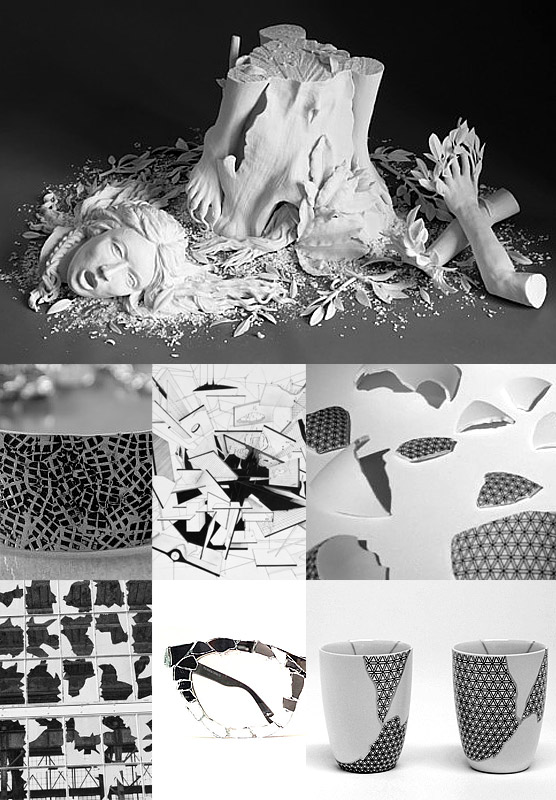 • Kate Macdowell's Daphne shatters in the process of transformation, and denies Bernini's attempt at fixing her mutable form in sculpture. Nature, her world of refuge, has suffered its own transformation into a depleted ecosystem with fewer opportunities of revival.
• Annie's Cuff is made of sterling silver with a shatter print patina.
• Ayman's Abstract Ink Drawing is a surrealist landscape of dismantled planes, inspired by the chaotic nature of Beirut.
• Norihiko Terayama's series Twotoo mirrors the practice of sixteenth-century tea masters, who valued a cracked tea bowl for its imperfect beauty. Some even went so far as to shatter cups and glue them back together to make the cracks look "accidental."
• Anthony's photograph of Broken Windows balances between a precise grid and abstract silhouettes of black against white.
• These Glasses by Rock on a Lens take edgy eyewear to a new level with frames made out of bits of shattered mirror.