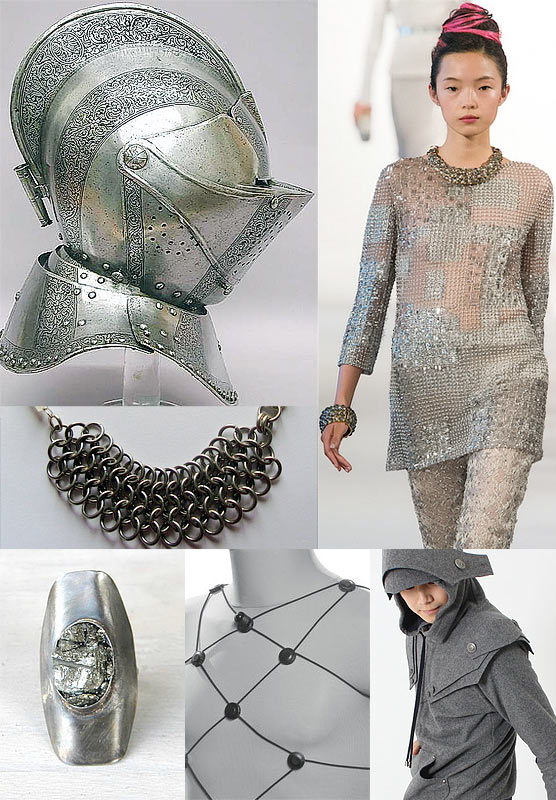 • This seventeenth century Steel Helmet has detailed, decorative panels across its surface.
• Oscar de la Renta's Spring 2013 Collection broke a line of evening gowns with this lightweight suit made from semi-transparent, sequined mesh.
• Kim's Body Armor Necklace balances a sliver of chain mail with milky white moonstones.
• Bryony's Armor Ring resembles a sterling silver shield framing a piece of multi-faceted pyrite.
• This net of sensors called the RISR gives you immediate feedback on your posture and analyzes the body language of people around you.
• Catherine's Hoodie mimics the structure and silhouette of medieval armor in soft wool.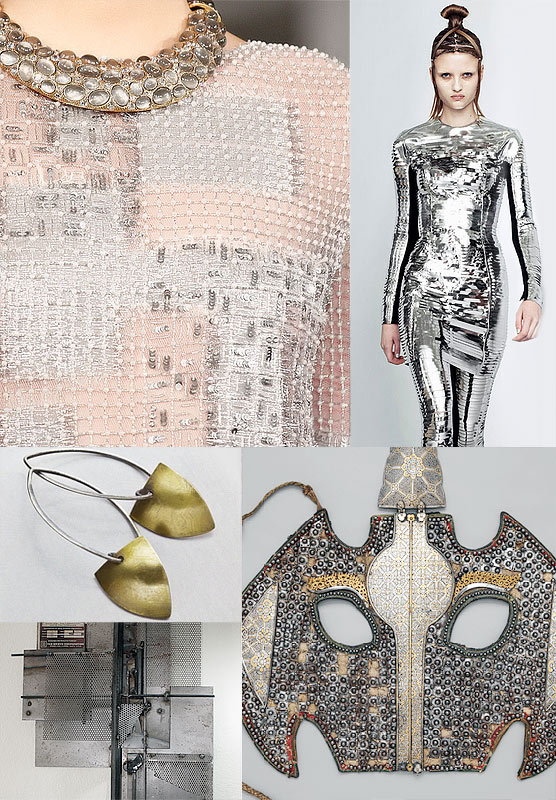 • Gareth Pugh's Spring Summer Collection gave body armor a softer edge with curving, silvery silhouettes. He replaced a runway show with this film, which sets the clothes in motion to a military techno beat.
• ILDVED's Battle Earrings suspend two viking shields made of brass from sterling silver loops.
• Thomas created this Armor sculpture by welding together plates of steel to reflect the rich surfaces of worn armor.
• This Head Defense for a horse dates back to fifteenth to seventeenth century Tibet. Between the ironwork lie decorative panels tinged with gold.