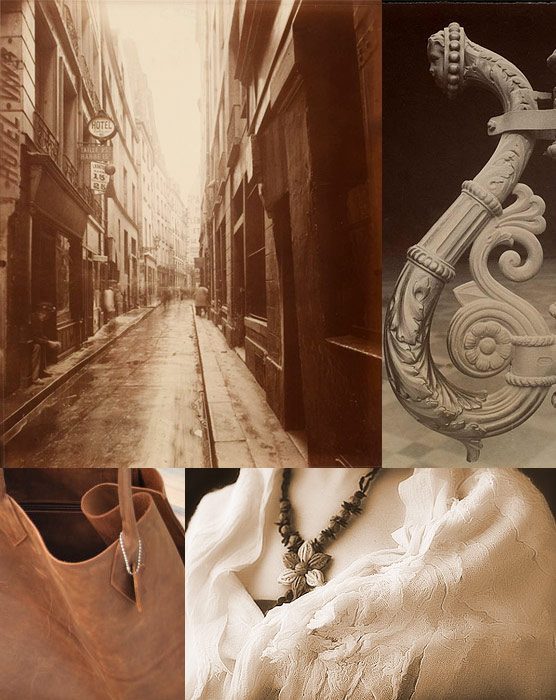 • How can an empty street or stairway be so compelling? Why did Eugène Atget spend more than twenty years documenting the old, forgotten corners of Paris?
• Kasia's KK Bag has the worn, sepia color of old photographs.
• Elena's Embroidered Scarf is hand-felted from natural wool and cotton gauze.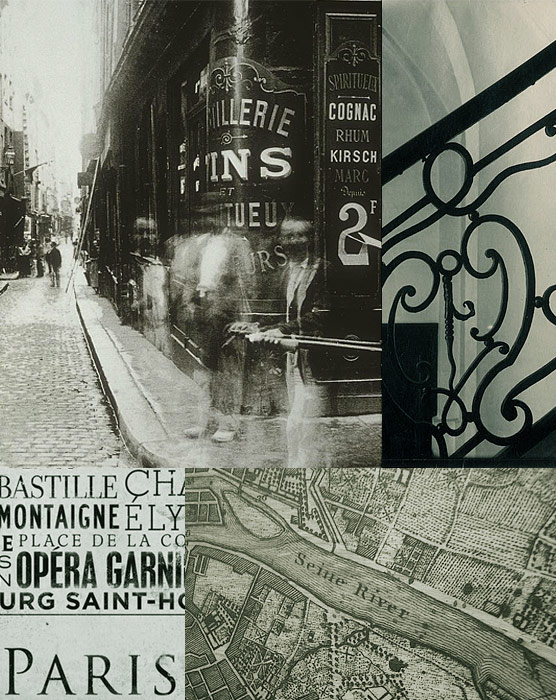 • Although Atget's style looks like documentary nostalgia, his photographs hover between a sense of decay and a suggestion of continuity. The empty streets and stairways invite you to see where they lead; the statues and mannequins appear as if just about to make a move. At the end of his long project, Atget said that "I can say I possess all of Old Paris." His photographs preserve the fragile spaces not yet disturbed by the flash and motion of modern life. In his world, there is no hurry and there are rarely any people. When figures do appear, they dissolve into the hazy stillness.
• Stephen's Paris Illustration interprets all the city's best places in typography.
• Follow Atget's path across Old Paris with this Vintage Map from RuPiper Designs.