Snapshot Stories is a series of short vignettes based on old photographs. This installment features the Parc de Sceaux, taken in 1925 by Eugène Atget. This photograph was the last in the series he took of the estate before it became a public park.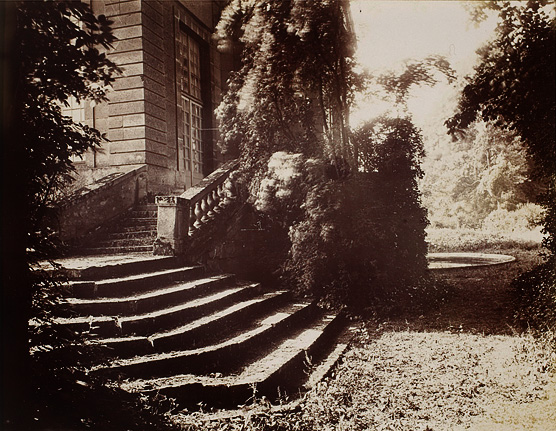 The last time I visited Sceaux was the same day it showed the first signs of repair. My early morning walk through the park enveloped me in the usual darkness of overgrowth. The statue of Eos greeted me with the stately resignation of one covered by tiny specks of lichen. After I walked past Proserpina, standing still by the pond, I could see light streaming down the steps of the Pavillon de 'Aurore, no longer covered with a thick layer of vines.
The private garden house had endured the plunder of zealous revolutionaries and languished in solitude for decades, but it was about to encounter the fate of the public monument.
Before the polished marble could overlook a naked landscape of trimmed lawns, I had to inhale the indecent garden one more time. The fleshy, slightly putrid odor of lilac mingling with warm moss was the distilled remnant of the Grandes Nuits de Sceaux, parties organized by the Duchesse de Bourbon. Fireworks, music, plays, and masked balls marked the sixteen events of grandiose proportions. Two centuries later, drunken stupor would give way to quiet indifference.