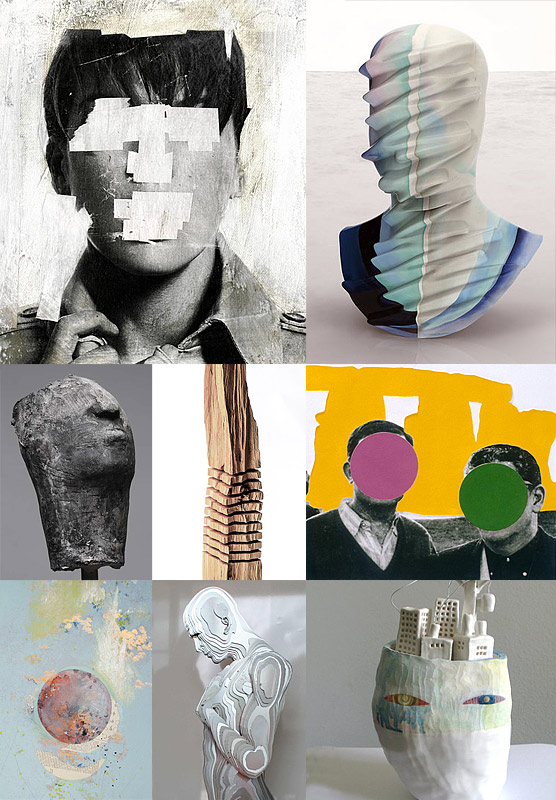 • For his series New Age Demanded, Jon Rafman digitally distorts busts with the stylistic characteristics of famous artists, as if their art was wildly draped over a Greek sculpture. ZigZagman O'Keeffe creates a ripple effect with one of her flower portraits.
• Get Faceless by Famous When Dead comes as a print, iPhone case, or iPad skin.
• Roman's Sculpture is made of gray hydrostone, finished with a patina that gives it the quality of an ancient sculpture.
• Paul's Totem Sculpture deconstructs the unique texture and liquid contours of a Monterey Cypress.
• John Baldessari's Stonehenge (With Two Persons) is the perfect example of his self-proclaimed legacy: he's "the guy who puts dots over people's faces." Watch this video for a five-minute reminder of why Baldessari is so awesome.
• Jmzs' Other Moon is surrounded by brushstrokes reminiscent of a spring garden and pages from a biology book.
• Ken's Sculpture is a modern-day tin man made of aluminum slices.
• Adam & Quincy's City Head pretty much visualizes what our brains look like.