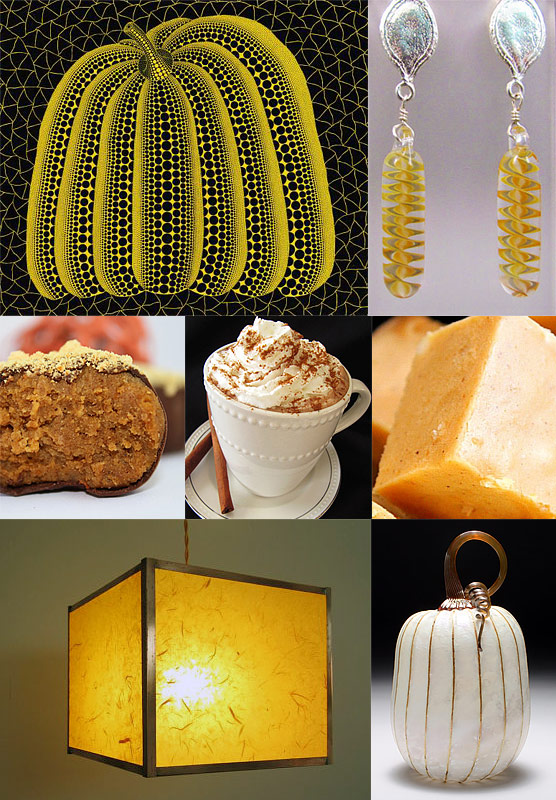 • Yayoi Kusama's Pumpkin is one of her many paintings and sculptures of the fruit. Take a look at this mirrored pumpkin and large pumpkin sculpture. Kusama roots her work in repetition and obsession. As a child, she had hallucinations of her surroundings covered in patterns like dots, nets, and flowers. She obsessively repeats these patterns in her work, revealing the strangeness of the natural world.
• Ann's Pumpkin Studs suspend swirling glass beads from sterling silver pumpkin seeds.
• Who needs an entire cake when you've got Charlie's Pumpkin Pie Truffles? She covers pumpkin cake, pumpkin puree, and buttercream in dark chocolate.
• This Pumpkin Spice Hot Cocoa Mix by Teton Cocoa Company is the perfect companion on a cold fall afternoon, especially with some of Diane's Spiced Pumpkin Fudge.
• Lindsay and Robert's Paper Lantern emits a golden pumpkin-orange glow, illuminating the fibers of hand-made paper.
• Jack's White Pumpkin is a hand-blown glass sculpture layered with enamels and precious metals. A more original (and less messy) alternative to carving your pumpkin!