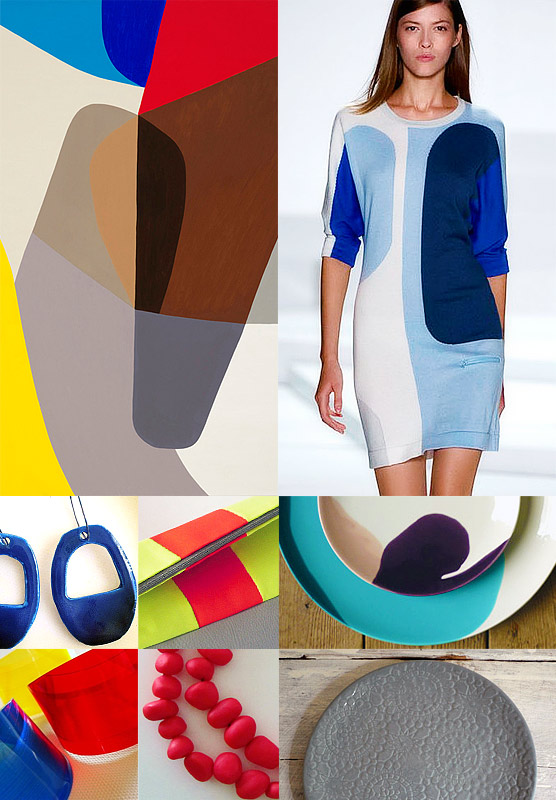 • If you were wandering in the Australian Outback bleary-eyed from exhaustion and dehydration, the landscape would look a lot like Stephen Ormandy's Polychromatism paintings. Inspired by natural forms and modern design, the large canvases reflect a kind of flattened version of the smaller resin sculptures, on view now at the Tim Olsen Gallery in Sydney.
• The Lacoste Spring 2013 Collection refined the potentially unfortunate trends of color-blocking and eighties sportswear.
• Mary's Ceramic Earrings have an irregular oval shape and window-like opening.
• Martina's Neon Clutch contrasts neon green and orange fabric, with muted grey faux-leather on the bottom.
• This Serving Plate and Bowl by Sydney's introduces abstract blues at the edges.
• Christine's Colorful Cuffs are made from vintage 45 rpm vinyl records.
• Patti's Necklace strings together bright red polymer beads.
• Brigitte's Grey Dinner Plate belongs to a set of lace-textured plates in a range of colors.