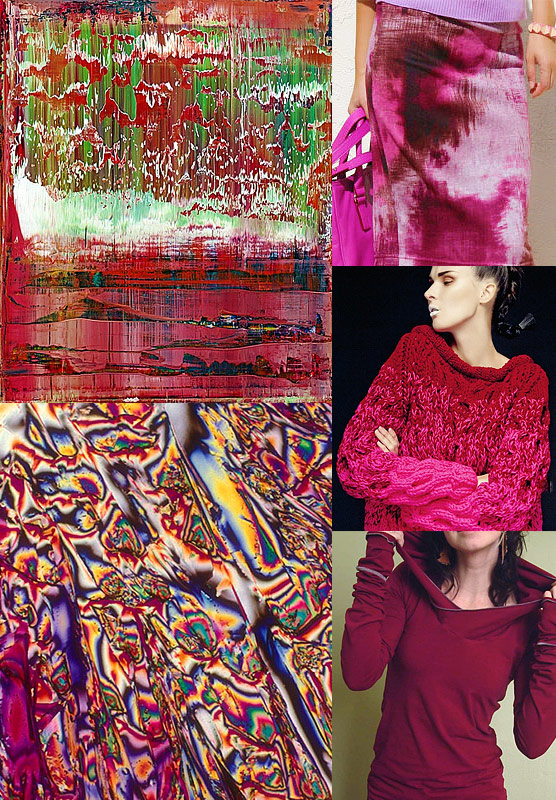 • Which one of these abstract images costs thirty-three million dollars, and which one costs less than a hundred? One image in each panel is the work of Gerhard Richter, who scrapes his giant squeegee across the canvas to add and remove multiple layers of paint. You can see him in action here. On October 13th, one of Richter's abstract paintings set a new record for highest price paid for a work by a living artist. Paired with Richter are images of Canadian whiskey and Jamaican lager. For his BevShots project, Michael Davidson photographed crystallized alcoholic beverages under a polarized light microscope. The patterns and colors of the drinks are vastly different from one another and may even compete with Richter's expensive, painted surfaces.
• Jay's Pencil Skirt is made of a comfortable sweater knit in an abstract violet pattern.
• Florencia's Knitted Jumper has a chunky cable pattern that transitions from hot pink to maroon.
• Jo's Hooded Top is stylish and comfortable, with extra long sleeves and a fitted cut.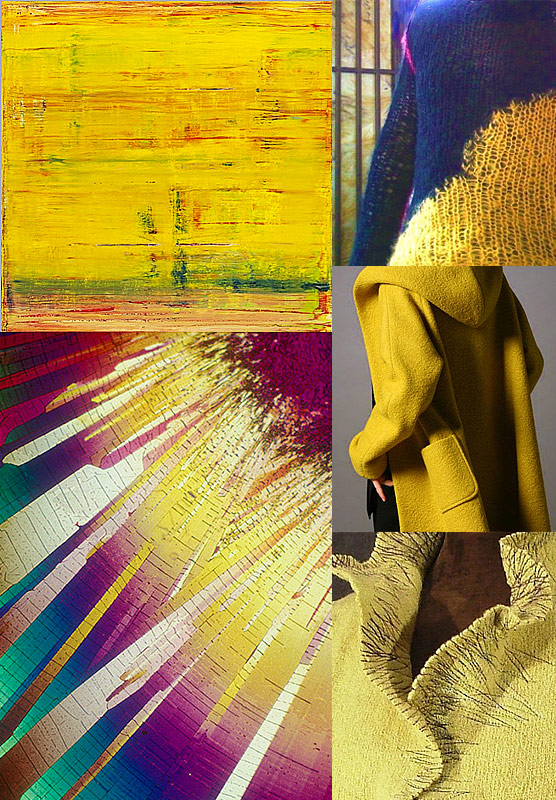 • Tomomi's Mohair Sweater expertly combines black, yellow, and red in a lightweight knit.
• Simpson Wang's Yellow Hoodie Coat is made from a wool and cashmere blend and comes at a very affordable price.
• Ethyria's ReMade Vest has exposed stitching and ruffled edges that give it a rustic-Victorian feel.