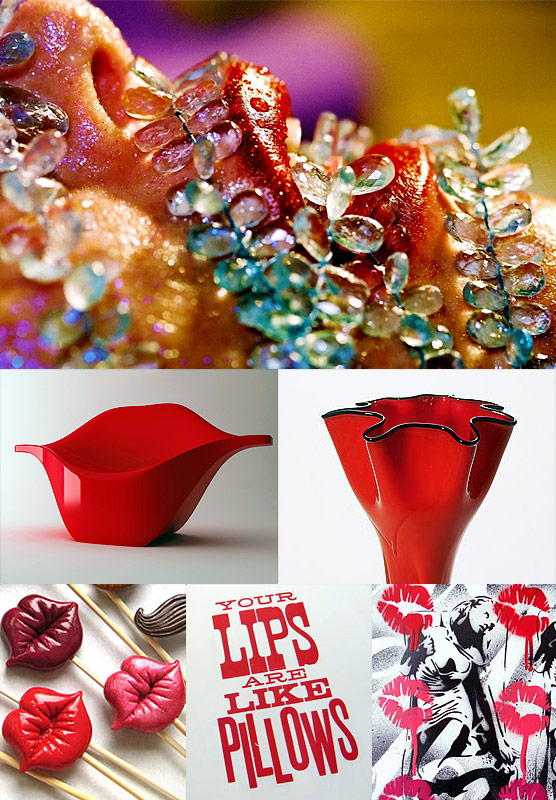 • Marilyn Minter's photographs exaggerate the gloss and glamor of fashion photography to an almost grotesque level.
• The Roxanne Sofa by Sand & Birch Design lets you recline in the curve of giant red lips.
• Jonathan's Blazing Red Vase looks like a tall, luscious flower.
• Kate's Lips on Sticks will give your next party an instant dose of silly fun.
• Anne's Your Lips are Like Pillows print is part of her letterpress compliments series.
• Leon's Lip Service has a series of stenciled lips dripping pink paint over a black-and-white background.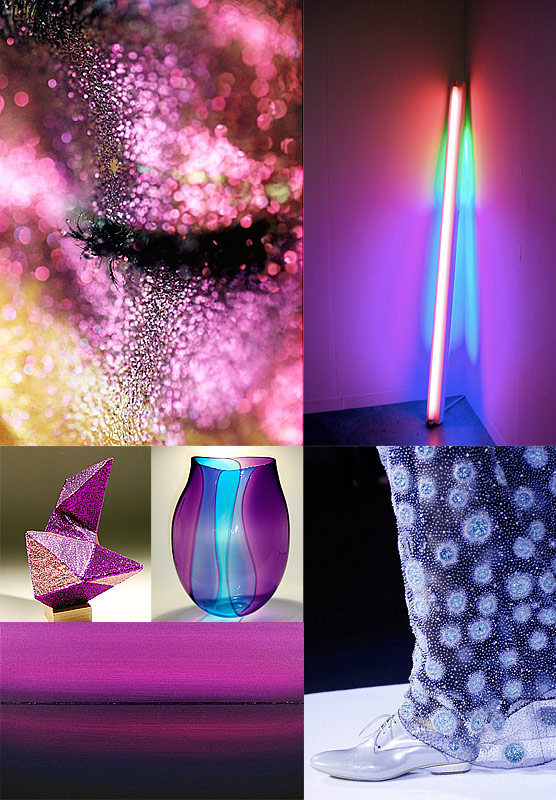 • Dan Flavin's '76 Installation bathes a white corner in a fluorescent rainbow.
• Lexi's Optical Illusion Sculpture glistens in different shades of purple and pink depending on your point of view.
• David's Glass Vase creates a mesmerizing glow with interlocking panels of purple and teal.
• Jacqueline's Magenta Horizon painting is a rich gradient of ultramarine blue to deep purple.
• Giorgio Armani Spring 2013 Collection paired a long, embellished skirt with oxford shoes.