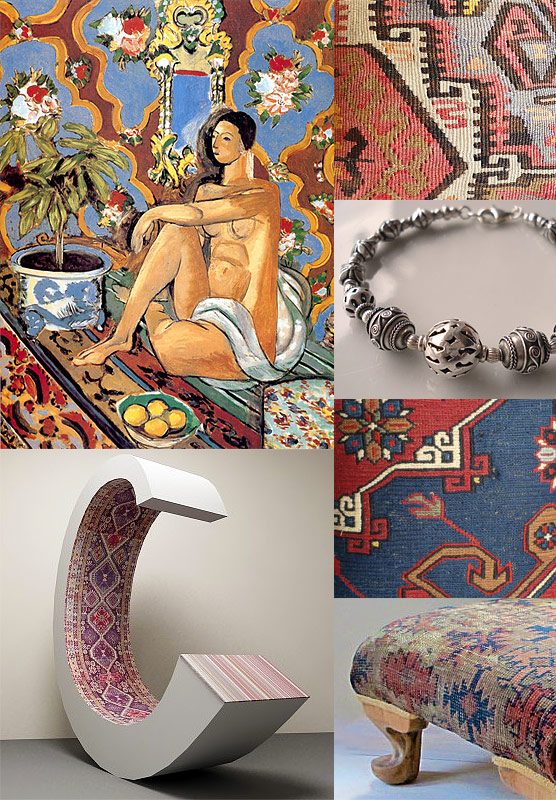 • Faig Ahmed's Wave Wood Sculpture brings Minimalism to life. The clean, simplified aesthetic of European Minimalism and the decorative motifs of Azerbaijani rugs collide in this monumental sculpture. East and West fuse in the ends of the curve where the intricate patterns become straight strips of color.
• Matisse's Figure on an Ornamental Background (1934) is all about the ornamental background. What appears to be an erotic Orientalist painting is really an exploration of pattern and color. All of Matisse's odalisques are theatrical demonstrations of the richness of Moroccan fabrics and rugs.
• Sukan's Kilim Pillow Cover and Yuner's Kilim Pillow Cover  are both hand-woven from traditional Turkish rugs.
• Amaia's Bracelet mixes different oriental patterns in sterling silver.
• Jess transformed this Victorian Footstool by covering the top with an antique carpet.