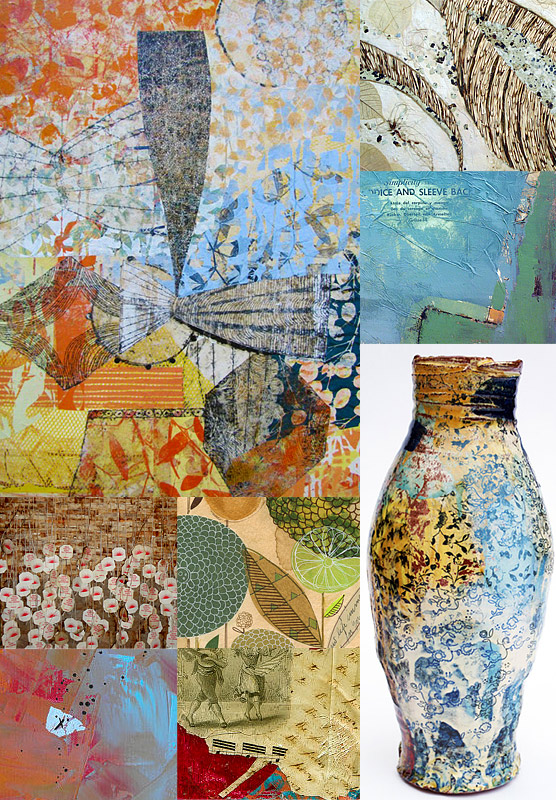 • Eva Isaksen's Suspended is a complex collage of thin papers, printed with yarns, fabrics, seeds, and pressed plants. Drawing inspiration from nature, she builds a network of layers that transform the flat paper into an organic, changing surface.
• Anastasia's Collage is a tribute to insects, butterflies, and bugs using thin pieces of tree bark and pressed leaves.
• Leslie's Composition with Bodice and Sleeve has a rich surface of textured paint with dress patterns peeking through.
• Jayne's Let Them Dangle is made up up tea bags and their labels that, from a distance, resembles a brick wall with white flowers.
• Susan's Haven creates a stylized garden from vintage papers, drawings, and coffee-stained paper. Take a look at her blog, where she posts pictures of life in a tiny seaside village in Nova Scotia.
• Lisa's Diptych is an abstract work that layers tissue paper and acrylic paint.
• Regina's The Last Dance frames a vintage image of musicians in pieces of antique script, musical notes, paint, and unraveling thread.
• Chris Taylor's Layer Vase is terracotta with an underglaze print that pieces together many decorative patterns, as though it's many vases in one.