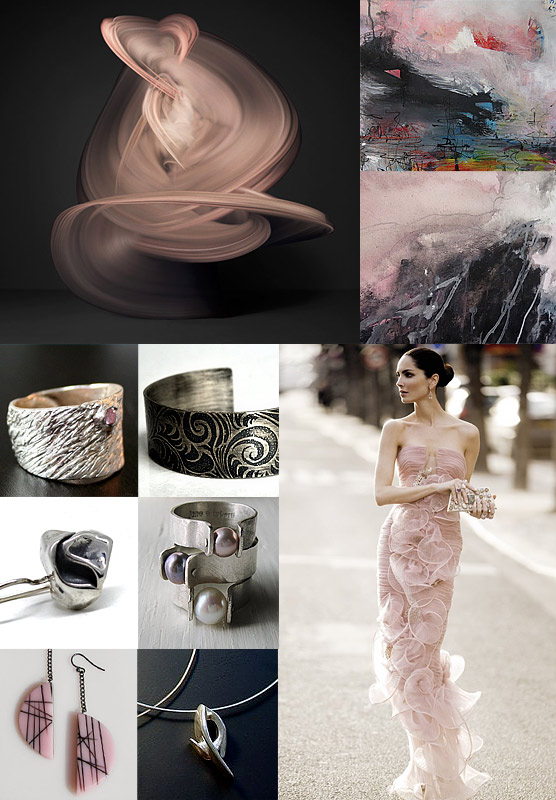 • Shinichi Maruyama's Nude series reflects the body as the sum of its gestures. Traditional nudes invite a voyeur's gaze, lingering on specific body parts, but Maruyama gives the impression of the nude's movements as sculptural.
• Seon-Jeong Kim's Abstract Seascape has the loose brushwork and impressionistic quality of Turner's late paintings.
• J.Masaki's Abstract Painting suggests storm clouds and turbulent waters.
• This Armani Prive gown resembles a collection of Maruyama's Nude photographs.
• Angela's Silver Ring is made with precious metal clay which gives it a textured, tree-like surface.
• Karla's Cuff has an etched floral pattern that could be part of a Medieval tapestry.
• Maxime's Earrings are tiny, bird-like folds of sterling silver.
• Jane's Rivet Ring holds a white pearl in between rivets attached to a sterling silver band.
• Cécile's Drop Earrings are half moon shaped pieces of resin in dusty pink.
• Nicole's Betsy Swirl Necklace is a dynamic twist of silver suspended by a wire cord.