On the eternal
Moon the silver trees too
In Autumn
Change their hues;
Is that why you shine so bright?
– Mibu no Tadamine (10th c.)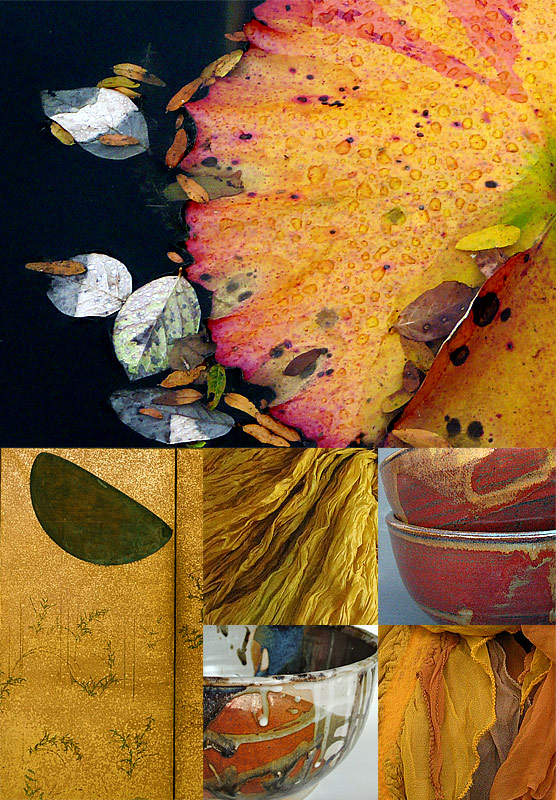 • The half moon in Tawaraya Sotatsu's Moon and Autumn Grasses is oxidized now, but in the seventeenth century it cast silver light over a burnished-gold field. Rather than choosing a luscious garden, Sotatsu scatters a few leaves and bare branches over his six-panel screen. The glory of decaying foliage under an autumn moon fascinated many Japanese poets and painters. You can catch a glimpse at the Designing Nature exhibition at the Met.
• Olga's Golden Silk Scarf has a malleable texture that allows you to twist it into different shapes.
• The glaze on Leslie's Soup Bowls appears to drip golden liquid over a rust red surface.
• Karen's Abstract Bowl is covered in a glazing pattern that resembles autumn leaves submerged in a lotus pond.
• Lizet's Nuno Felt Scarf interprets the muted orange and golden yellow shades of autumn in silk chiffon.