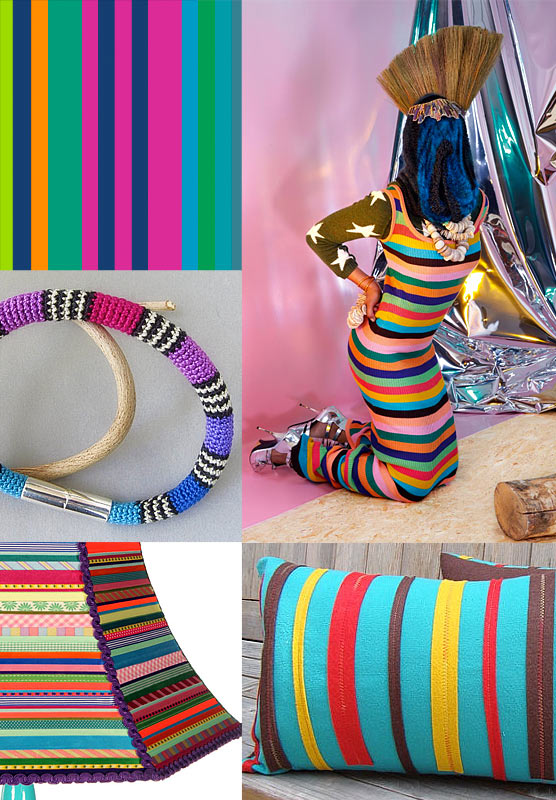 • Swiss photographer Namsa Leuba took this dress by Jeremy Scott, added a broom mohawk and some silver stilettos, and created a punk African statuette. Her series Out of the Box brings together elements of African culture and European fashion photography, but the images assume a strange life of their own.
• What looks like another abstract painting is Life Stripe project, which assigned colors to certain daily activities and mapped out 24 hours in the life of 15,000 different people as a series of stripes.
• Linda's Crocheted Bracelet is an electric band of purple and blue stripes that closes with a magnetic silver snatch.
• Tamsin's Mad Bright Lampshade is lined with hundreds of satin and crafts ribbons in every color and pattern imaginable.
• Sharon's Pillow has bright yellow and red felt stripes set against a turquoise background.