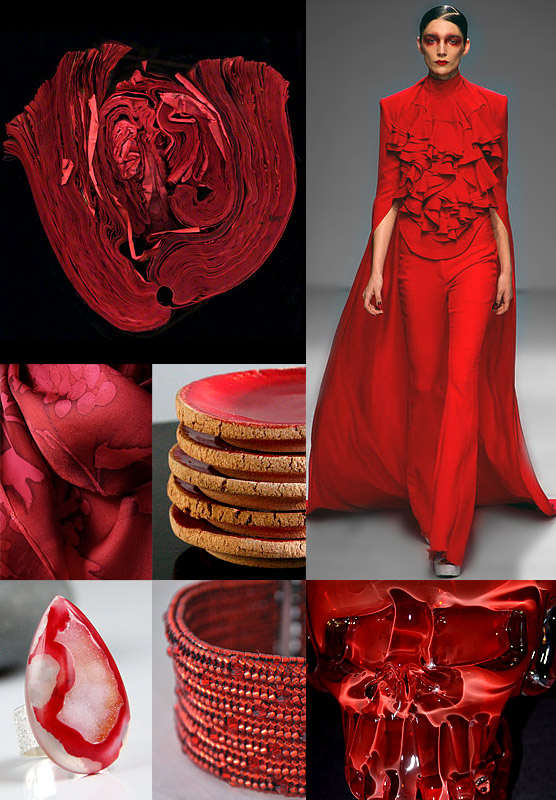 • Cara Barer's Heart is part of a series of photographs that transform old books into sculptural explosions of color and texture. Folded pages and worn spines suggest sea creatures, florals, labyrinths, and winding paths. Isn't that what the best books conjure anyway? To see more examples of artists are turning old books into art, take a look at our posts Encyclopedia Imperfecta and Printed Perspective.
• The Gareth Pugh Spring 2013 Collection embodied the aggressive and sensual nature of Spanish flamenco.
• Joanna's Scarf is hand-painted silk inspired by the deep hues of red wine.
• Teemu's Plates contrast a smooth red surface with the texture of cracked clay along the rim.
• Kristin's Ring features a teardrop of druzy, mingling lines of cherry red with white crystals.
• Ashley's Bracelet is a dense and dramatic combination of red beads and black thread, with some crystals for added depth.
• Scott's Glass Skull is a hand-blown and sculpted work that appears to move like liquid lava.