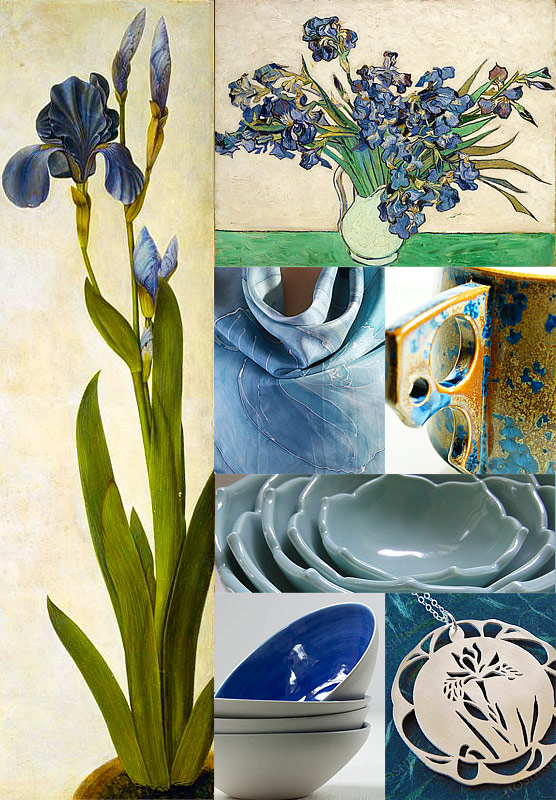 • Dürer and Van Gogh's Irises look nothing alike. They don't look like irises either. Dürer painted his petals like thick folds of satin that ripple in perfect harmony. Up close, Van Gogh's irises resemble crushed pieces of paper, dissolving the shape of the iris into conflicting brushstrokes. Despite chaos in the details, the composition balances. Both artists studied their botanical specimens closely, dissecting natural forms into textures.
• This Silk Scarf by Beta Accessories has loose washes of light blue and white in the form of an iris.
• Alp's Porcelain Mug is covered by a crystalline glaze that contrasts vibrant blue with crackling gold.
• Whitney's Blue Bowls nest inside one another to form a perfect lotus.
• Lindsay's Serving Bowls create a striking contrast between a white exterior and glossy Cobalt inside.
• Hoshika made her Iris Necklace by laser cutting the stylized silhouette in sterling silver.