If you can't be king of a whole forest, own a small piece of it.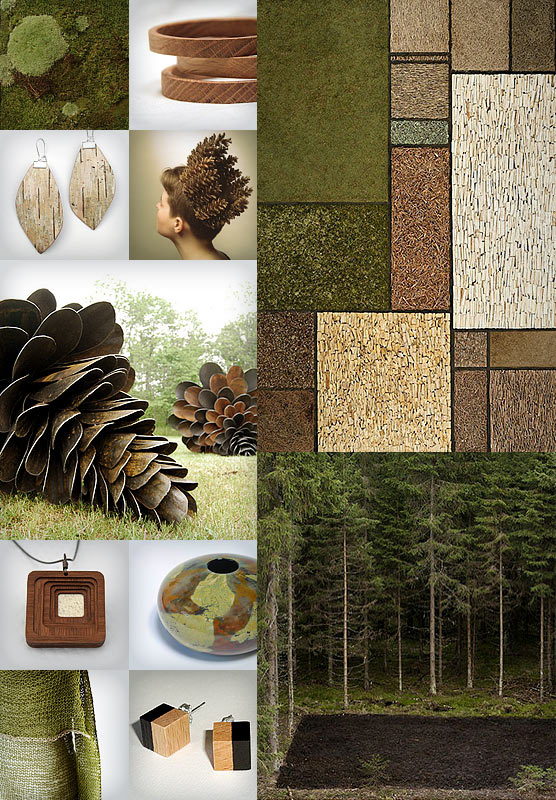 • Antti Laitinen's Forest Square brings Finland's forests to the Venice Biennale via the work of Piet Mondrian. Laitinen collected and categorized the different elements of the forest and arranged them into an abstract grid.
• Floyd Elzinga's Pine Cones are made from welded spade heads.
• Heather Fagan's Shades of Green frames moss and lichens from Michigan in a white frame. Her Foliar Earrings suspend pieces of birch bark that have a rich surface of beige and pale pink.
• Jessie & Darren's Bangles are a set of three thin bands made of reclaimed oak.
• Lilia's Tiara is a magnificent headpiece made of foraged pine cones. Calling all woodland creatures.
• Linnea Oliver's Necklace is made of square layers of walnut wood that recede into a silver base.
• Demi & Dean's Vase is made of blown glass but has the complex colors and patterns of the forest floor.
• Awkward's Sailor Sweater is a loose knit in moss green with linen ties at the wrists.
• Jocelyn's Earrings are small cubes split between natural wood and black paint.