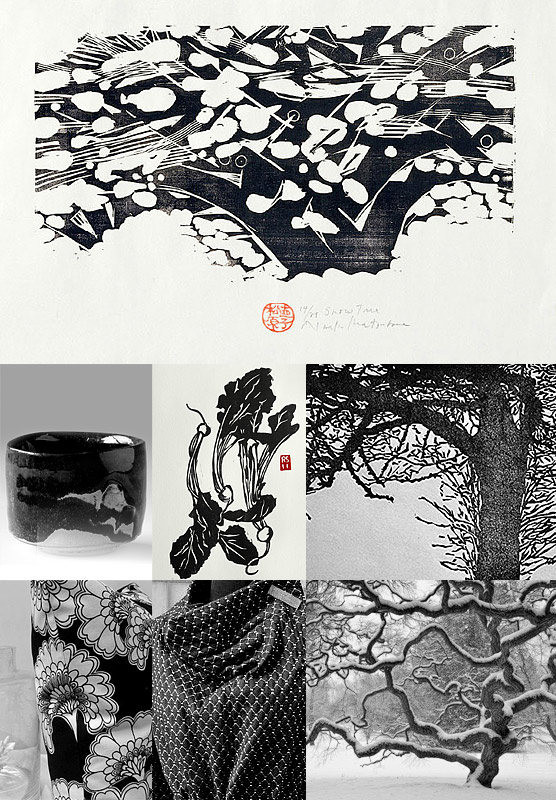 • Naoko Matsubara's Snow Tree is a woodblock print that conveys the movement of leaves and branches in a snow flurry. Her series of Tree prints depicts how willows and pines move during the changing seasons.
• Steve's Matcha Bowl has an uneven surface and subtle black and pale blue glaze that resembles snow illuminated by moonlight.
• Rigel's Japanese Turnips is a block print based on fresh turnips picked from Chino Farm in San Diego, known for attracting famous chefs like Alice Waters. Check out Rigel's other prints depicting Asian vegetables.
• Alfred's North 40 is an original print made in the traditional Japanese woodblock style on sekishu paper. An intricate network of branches extends from a trunk that still bears the circular marks of the baren, a tool used for rubbing the paper to pick up ink.
• Jodie's Cushion has a decadent floral print in black and ivory.
• Jenia's Wrap Top is a modern take on the kimono with a high collar, black-and-white net pattern, and leather pin. You can even adjust it to create several different styles.
• Josh's Winter Tree captures a Japanese maple's long, tentacle-like branches dusted with snow.