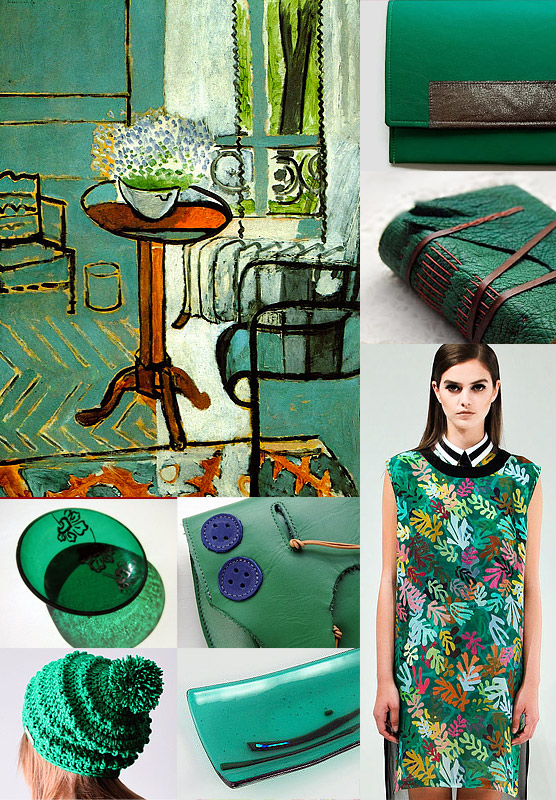 • Matisse painted The Window as shifting planes of light and pattern. The table, chairs, and fused wall and floor appear to slide downwards, as if about to spill into our space, through the window of the frame. Curtain and white light are one and the same strip cutting through the middle.
• Angela and Meghan's Linda Clutch accents emerald green leather with a metallic strip and bright zigzag interior.
• Louise's Journal belongs to an old-world fairy tale, with tea-stained pages and a emerald green cover made of leather that wraps around the book like a leaf.
• Gülden's Glass Plate would fit right in Matisse's green-tinted room, tilting just like the flattened table.
• Ren's Emerald Leather Clutch combines fairytale whimsy with a practical front pocket for your phone.
• Jen's Emerald Green Hat is a soft, slouchy knit perfect for winter.
• Janeen's Serving Tray fuses pieces of emerald and kelly green glass in a fluid and organic way.
• Ostwald Helgason's Spring 2013 Collection contrasted the colorful jungle of Matisse's cut-outs with a sharp black-and-white collar.