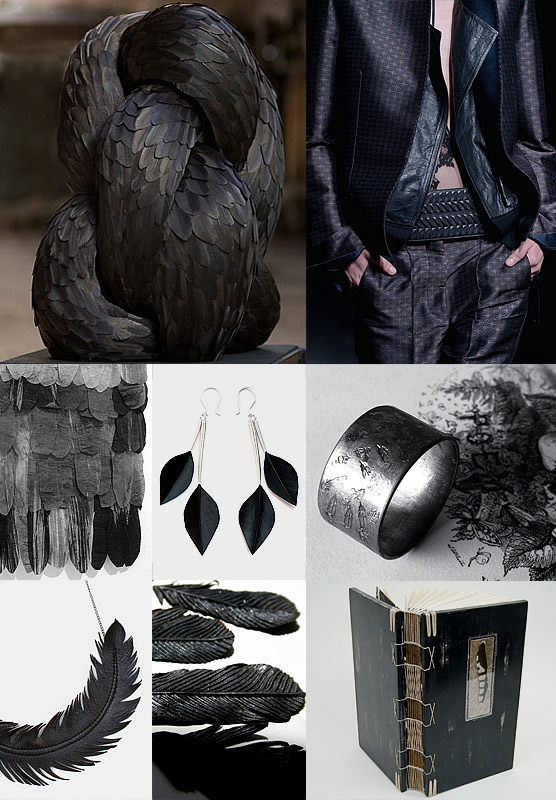 • Karen MccGwire's Gag is a tight coil of black crow feathers that dwells in an antique museum cabinet. The crow is a prophetic voice in mythology. Apollo's white crow told him that one of his lovers was having an affair and the angry god turned its feathers black. Gag embodies the punishment and silencing of the crow as prophet.
• Haider Ackermann's Spring 2013 Collection created a sumptuous, understated palette of charcoal, brown, and dark navy.
• Amy's Gulf Bird layers paper feathers stained with coffee, a reflection on the effect of the Gulf oil spill on wildlife.
• Sal's Feather Earrings suspend sleek, jet black feathers from sterling silver stems.
• Stasia's Ring is a thick band of sterling silver that has been hammered with tiny feathers.
• Sabrina's Necklace is a feather hand-cut from black leather.
• Jason and Andie's Edible Feathers are made with fair trade chocolate and raw cacao.
•  Michelle's Blackbird Journal has distressed wood covers and a black-and-white feather on the front.