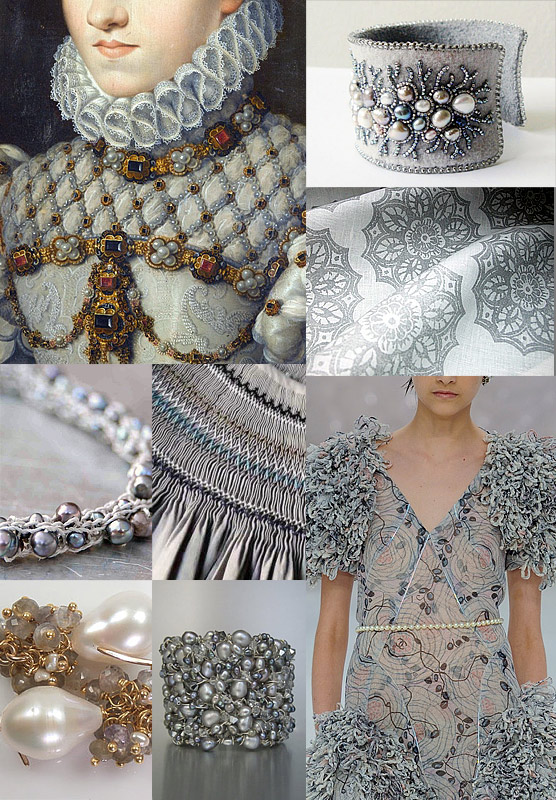 • We've looked at understated elegance of François Clouet's Apothecary, but the portrait of Elisabeth of Austria demonstrates Clouet's skill in rendering precious jewels. The apothecary relied on his knowledge of medicinal plants, but Elisabeth's extravagant costume was her source of power. The Chanel Spring 2012 Collection is a complete departure from that sort of piled-on luxury, with simple, lightweight materials like cotton, fiberglass, and polyester. Instead of rigid collars and strict geometry, Lagerfeld took inspiration from the organic shapes of sea shells, sea horses, and seaweed.
• Sanita's Cuff has sixty-seven freshwater pearls of different shades forming a lace-like pattern on felt.
• Pat's Dinner Napkins has grey lace medallions printed on white linen.
• Michaela's Necklace wraps freshwater pearls in a net of yarn.
• Anna's Roselyne Blouse is made of pearl grey cotton and delicate embroidery around the collar and elbows.
• Sandra's Earrings suspend teardrop pearls from clusters of sapphires and akoya pearls.
• Sharona's Bracelet is a tightly packed web of Swarovski crystals and grey pearls.