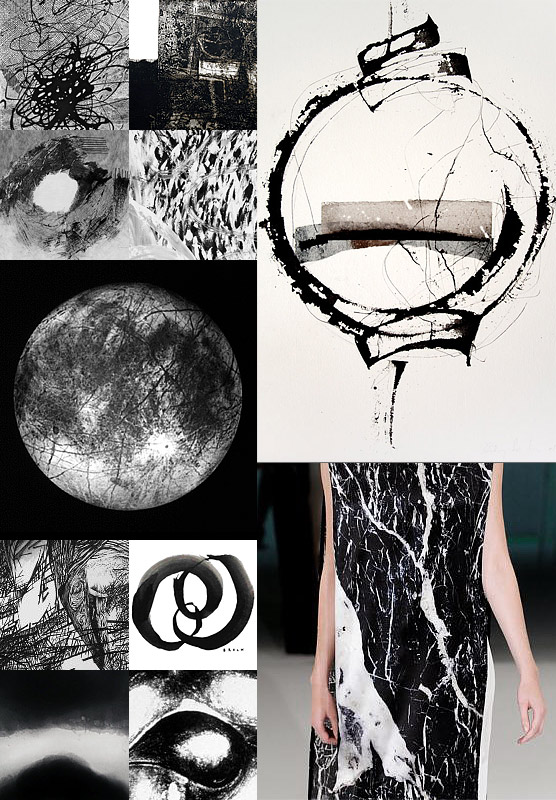 • Kitty Sabatier's Failles are abstract compositions of ink and paper that look like accidental marks on forgotten scraps of paper.
• Jupiter's smallest moon Europa has a surface that resembles the bottom of a scratched metal pan.
• The final look Hussein Chalayan's Spring 2013 Collection was a long dress with a black-and-white print inspired by marbled mineral or perhaps a thunderstorm.
• Chloe's Chaotic Melody is an etching that layers different mesh and lace patterns with free-form splatters.
• Francesco's Spazio combines etching, drypoint, and aquatint to create a print with rich surface like the facade of a crumbling building.
• Heather's Floating is a paint, ink, and graphite circle reminiscent of Japanese Ensō.
• Jody's Oil Painting is a winter landscape of loose white brushstrokes on a black canvas.
• Matt's Levée is a detail from a larger pen and ink drawing and comes framed and read to hang.
• Brock's Dancing Redtail is a print of the artist's sumi-e painting of harmonious loops.
• Anthony's Measure is an aquatint that resembles a piece of ice floating above dark water.
• David's Seribro II is a stone lithograph of biomorphic shapes.