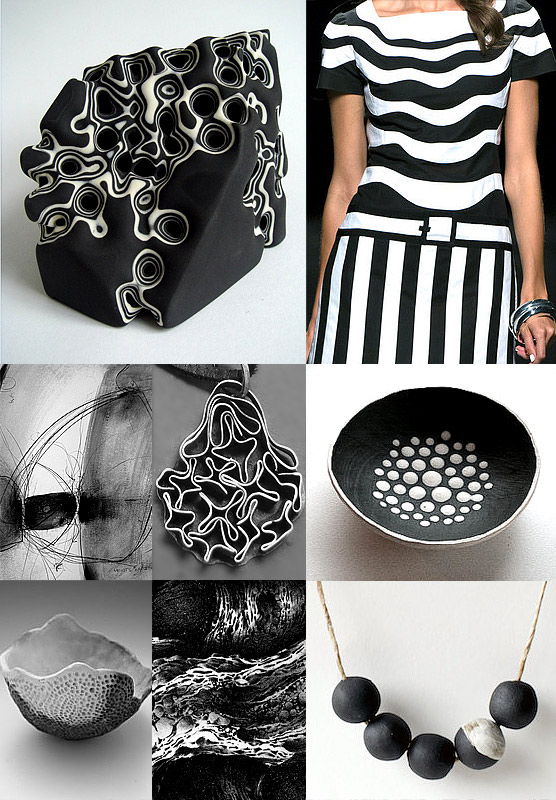 • Tamsin van Essen's Erosion series of sculptures are experiments in negative space that explore the the beauty of uneven, eroded surfaces. Sandblasting pieces of porcelain reveals inner layers of black and white rivulets.
• The Moschino Spring 2013 Collection channeled the swinging sixties with short skirts, stripes, and bold graphic prints.
• Edmond's WC-004 is an abstract watercolor painting with spindly pencil lines running throughout.
• Lisa's Pendant is a stylized wilted flower made of winding strips of silver.
• Leili's Dish looks like you are holding a stars in your palm, with a cluster of tiny white dots on a delicate, black stoneware surface.
• Marianne's Pinch Pot has an uneven edge and pearl-grey color that resembles a porous shell collected on the beach.
• Coyle's Organic Entanglement is a limestone lithograph that suggests the ebb and flow of the sea.
• Ross' Ceramic Necklace suspends seven black stoneware beads, one of which has a brush of white underglaze, from a hemp cord.