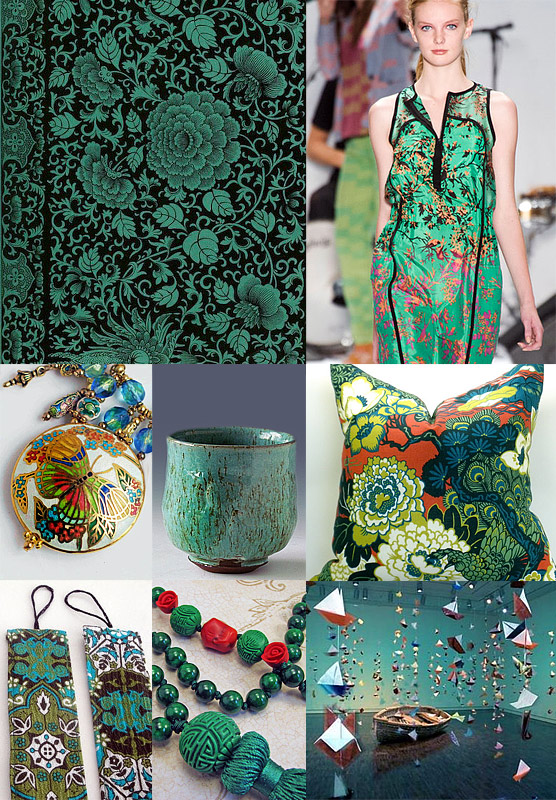 • Taiwanese artist Wu Mai's installation Follow the Dreamboat surrounds an old wooden rowboat with strings of paper dreamboats, inscribed by visitors with their thoughts and wishes. What would I write in my dreamboat? A request to take that old boat to the Orient. And a few things to take with me:
• Nanette Lapore's Emerald Dress from her spring collection.
• Linda's Enamel Pendant, with a Chinese butterfly pattern and a shower of blue-green and cloisonne beads.
• Steve's Yunomi Tea Cup, with a pale turquoise glaze and subtle green cracks. If I had to pick one tea for my journey, it would be a rich pu'er like this one.
• Lauren and Amy's Pillow Cover, made from Schumacher Shanghai Peacock pattern, to decorate my boat.
• Mimi's Oriental Bookmarks for my current read: Life and Death are Wearing Me Out by Mo Yan.
• Martin's Emerald Necklace, with a green cinnabar bead and tassel.
• Examples of Chinese Ornament by Owen Jones, published in 1867. Learn more about why Jones wrote it here.