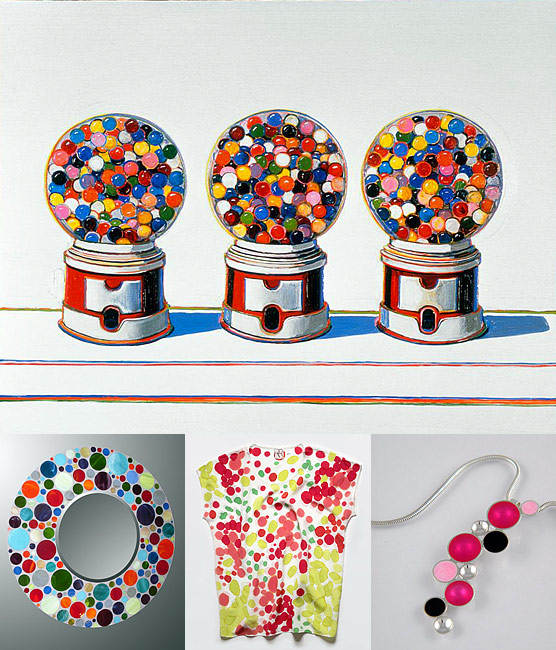 • Wayne Thiebaud's gumballs are a surreal promise of sweet treats. What could be more common and quintessentially American than a gumball machine? Thiebaud makes it look highly unnatural in the perfect symmetry and concentration of rainbow colors.
• Hector & Stephanie hand cut and and arranged colorful stained-glass circles for their Bright Bubbles Mosaic Mirror.
• Rachel Rose's Citrus Punch Silk Tee has hand-painted brushstrokes in vibrant red, green and bright yellow.
• Bobbi's Bubble Pendant forms a cascade of light pink, fuchsia, and black held together by sterling silver.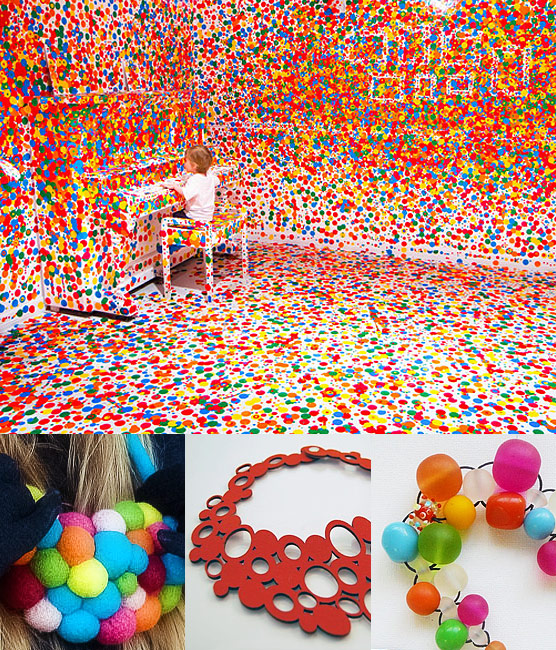 • Now, what if that gumball machine exploded? That's what happened in Yayoi Kusama's Obliteration Room, an installation that invited visitors to cover a completely white room with colorful dot stickers. This video and set of pictures show both adults and children create the explosion of color until the space is saturated.
• Rudu's Felt Necklace won't weigh you down with needle felted bubbles in neon shades.
• Strat's Bubble Ball Necklace is a colorful cocktail of resin beads.