Lotus leaves,
Untouched by murky depths
Retain their souls,
And yet somehow the dewdrops
Counterfeit jewels.
– Archbishop Henjô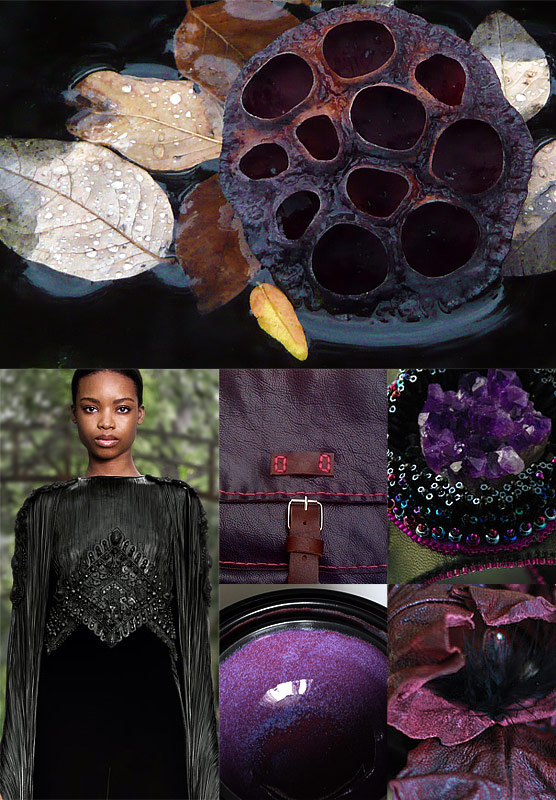 • The Givenchy Fall 2012 Couture Collection manipulated black leather into intricate embroidery that unwound into floor-length strips.
• Nadira's Purse is hand cut from dark purple leather and sown together with hot pink thread.
• Doro's Cuff Bracelet surrounds a piece of amethyst druzy with Swarovski crystals and glass beads.
• Heather's Nesting Bowls have a deep purple and red glaze on the inside and matte black on the outside.