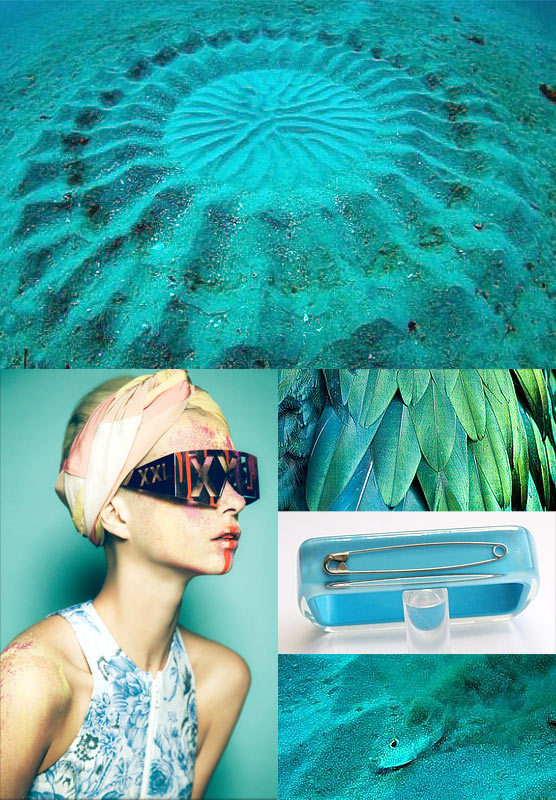 • Who says only humans can create works of art larger than themselves? A small puffer fish created this multi-tier, ridged circle in the seabed using his fin. The ridges are supposed to guide female fish to the middle of the circle, and the pieces of shell that line the ridges provide nutrients to the eggs.
• Yossi Michaeli's photographs for Dazed & Confused Korea stages moments when makeup gets a little out of hand.
• Rebecca's photograph of a bird in Central Park is a showcase of every shade of blue and green.
• This Blue Rectangle Bracelet by Kolos Studios suspends two safety pins in clear lucite.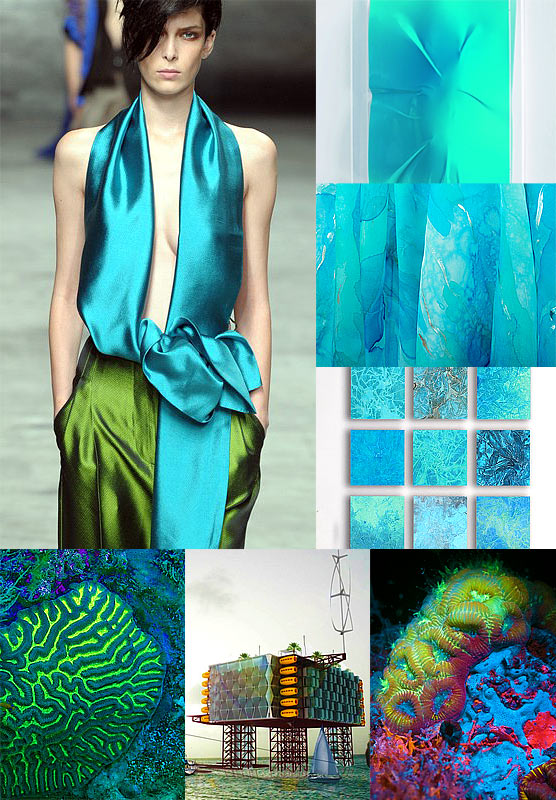 • Haider Ackermann's Spring 2012 Collection combined relaxed, Romantic silhouette with a color palette inspired by Indian textiles.
• Wolfgang Tillmans' Lighter Series manipulates and tests the practice of photography by experimenting with cameraless images and creasing them into three dimensions.
• Maria Teresa's Hygieia Scarf is named after the goddess of health and cleanliness.
• Courtney's Abstract Paintings are inspired by how rays of light pass through frozen windows on a winter's morning.
• Three years ago, Morris Architects proposed to turn an abandoned oil rig into a luxury eco-resort. Perhaps they should revive that project.
• Scientists used ultraviolet torches to reveal the bio-flourescent properties of Brain Coral and Stony Coral.