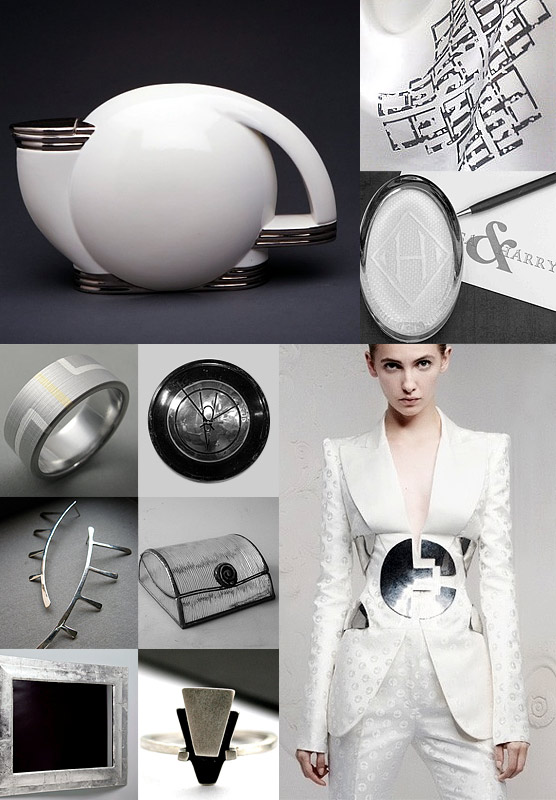 • This 1938 Tea Pot by Paul Schreckengost embodies the symmetry and efficient geometry of Art Deco.
• Ty's Silk Scarf has a subtle grey print inspired by Japanese Art Deco.
• Theresa's Paperweight frames an embroidered "H" from a vintage cotton towel.
• This Art Deco Band by Spexton is made from titanium with gold and silver inlay.
• Starling Ink's Wall Clock is made from a vintage 1936 Ford V8 hubcap, with a few scuff marks to make it more interesting.
• Nora's Earrings are gently curving lines of sterling silver.
• Jean Luc's Jewelry Box has an elegant, curved shape reinforced by the lined pattern on its glass surface.
• Duane's Metal Mirror frame is covered in burnished silver leaf.
• Laura's Art Deco Ring displays a double diamond in black and silver.
• The Alexander McQueen Resort 2013 Collection injected a little glam rock and Art Deco edge into the tailored suit.