To those who wait
Only for flowers,
Show them a spring
Of grass amid the snow
In a mountain village.
– Fujiwara no Ietaka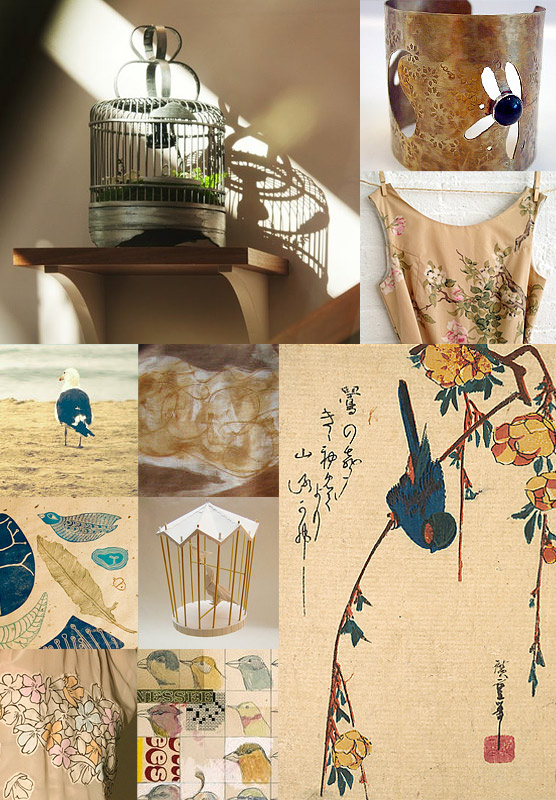 • Hiroshige's Weeping Cherry might have been meant for spring, but there's no harm in glancing at it in December.
• Resa's Brass Cuff has cut-outs in the shape of a bird and flowers, and is accented with a black onyx stone.
• Louise's Tea Dress has a bird and blossom print on creamy beige fabric.
• Jared took this photograph of a Seagull on a beach in California.
• Klara's Silk Scarf is hand painted with wispy strokes of golden brown.
• Mariann's print Beginning of Time is a hand-inked linocut of a bird, egg, and feathers on oatmeal textured paper.
• Txe's Bird Cage places two origami birds in a cage made of wood and paper.
• Anu's Chiffon Shirt has an applique pattern of falling petals.
• Dolan's Bird Watcher print is a collage of different bird study drawings.