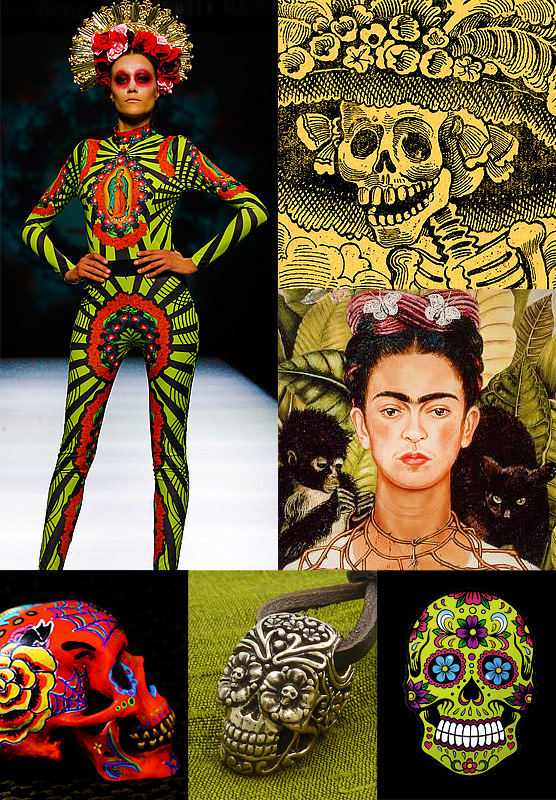 • The Day of the Dead is a collage of traditions and iconography, a wild mix of Catholic saints, Aztec deities, and a generous dash of humor. The Calavera Catrina is a relatively recent addition to the cast of regulars. It made its first appearance in José Guadalupe Posada's etching of 1910 as a parody of an elegant, upper-class lady.
• Alejandra's Day of the Dead Skull is custom painted in bright colors and festive motifs.
• This Pendant by Lost Apostle celebrates the Day of the Dead with a carved bronze skull.
• These Sugar Skulls double as striking decorations and wall clocks.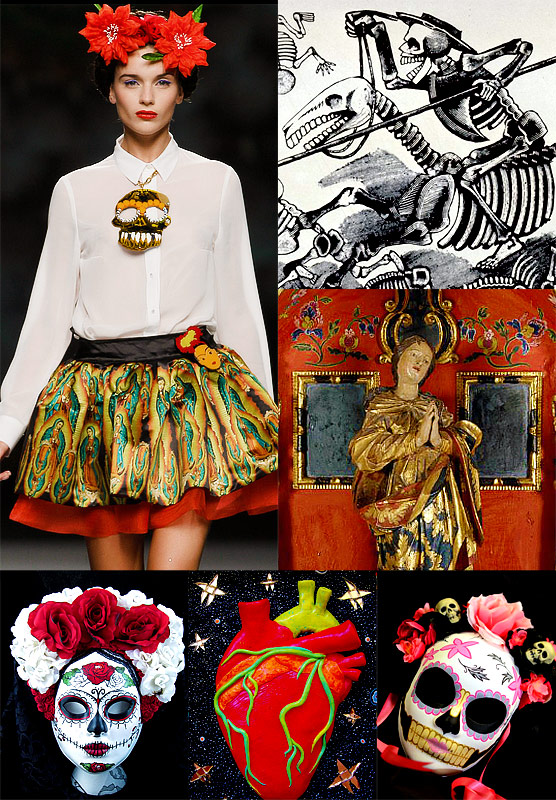 • In Frida Kahlo's Self-Portrait of 1940, a hummingbird, or Huitzilopochtli the Mesoamerican god of war and human sacrifice, hangs from saint-like necklace of thorns. Maya Hansen's Skully Tulum Collection took inspiration from Frida's feverish dreams of skulls, icons, and botanicals.
• Elisha's Day of the Dead Mask is an elegant tribute to the Calavera Catrina with a headdress made of white and red roses.
• Eve's Corazon is set in a Cuban cigar box dedicated to all things Day of the Dead.
• Aya's Lolita Mask commemorates the Calavera Catrina with cherry blossoms tucked between pink and black roses.