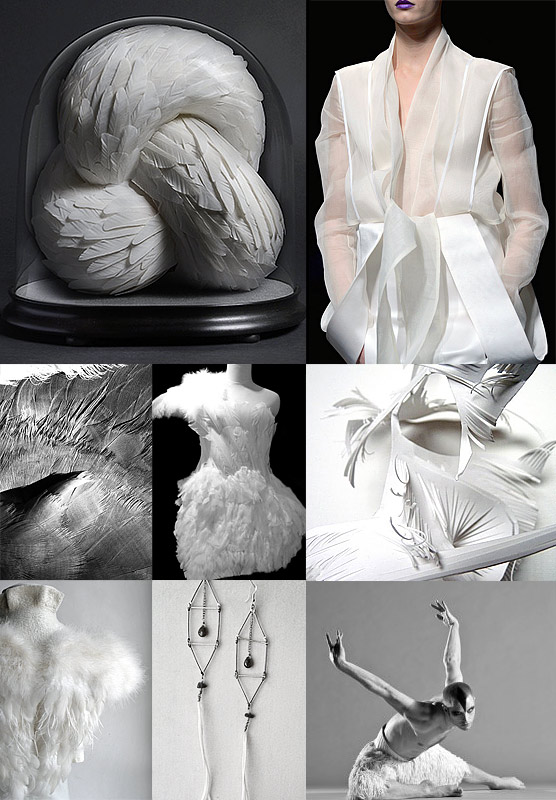 • Kate MccGwire's Crave hides a surreal dream behind its simple, symmetrical form. White pigeon feathers form a tight serpentine coil, isolated by an antique dome that denies their craving for flight.
• Haider Ackermann's Spring 2013 Collection included pieces that appear made of ribbons of white fabric just about to fall off the body.
• Susie's Rift is a featherscape, a photograph of a gull's feathers in such crisp detail that it could depict vast expanses of land taken from above.
• Lesley's Fight or Flight is a sculpture made of white feathers, perhaps what would happen if MccGwire's Crave uncoiled.
• Kelly's Feather Architecture is one piece of bristol vellum that has been cut into a string of meandering feathers.
• Tatiana's Shrug forms luscious layers of ivory feathers.
• These Earrings by AyaPapaya suspend long feather-like strands from brass wires.
• Matthew Bourne's production of Swan Lake ruffled the feathers of the original ballet by creating a male cast of swans.