As I look about me,
I see no blossoms
Or crimson leaves.
Autumn at nightfall
In a straw-thatched hut by the bay.
– Fujiwara no Teika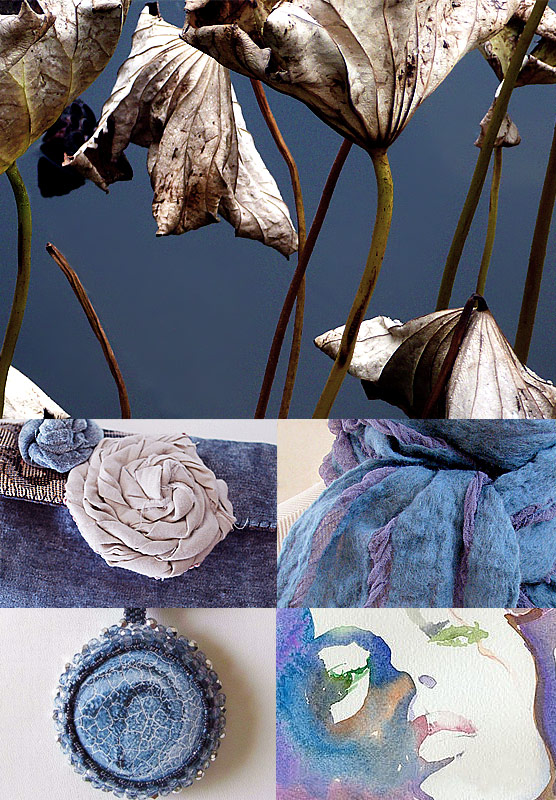 • Connie's Dusty Blue Velvet Clutch repurposes upholstery fabric into an accessory that would belong perfectly in an English garden.
• Carmen's Nuno Felted Scarf was made by working wool into a woven cloth with soap, hot water, and elbow grease. The result is textured, lightweight, and voluminous.
• Paula's Blue Agate Pendant suspends a crackled piece of agate from a string of silver faceted Czech glass beads.
• Cate's Watercolor portrait balances white space with areas of blotted blues and purples.